2019 – A Year in Review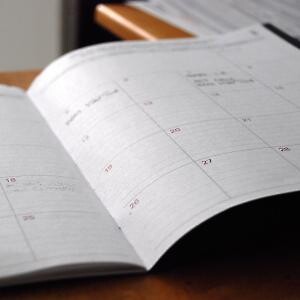 As this year comes to a close, we can begin to look back to see how far we've come. This also bodes true for the software development industry – where change is the norm, and expectations when it comes to automated processes are constantly in flux.
Looking Back at 2019
2019 was no exception to this rule. While the rise of blockchain, advances in artificial intelligence, and even quantum computing made news headlines as the next biggest thing in software and IT technology – so too did ethical debate surrounding privacy, regulation, and misinformation and political interference. It seems then that with the excitement of new innovation in the tech field also comes some uncertainty when exploring previously unchartered territory.
Our Perspective
For Vestra Inet this past year, we continued to see a steady demand for new and exciting software developments as a way to streamline processes within both the industrial and commercial sectors.
Whether it's production management, online ordering and product configurator systems, to internal system integrations and automated mailing systems – over the past 11 months, we've worked on a myriad of interesting custom-tailored software solutions for clients across the province.
Looking Forward to 2020
The world can expect a lot when it comes to what's next in IT and software development for 2020. Artificial intelligence is expected to continue developing and spreading its reach toward industries like healthcare, banking, and education – making every day processes easier through machine-thinking and automation.
Hybrid web and mobile applications – otherwise known as progressive web applications are also an emerging trend expected to make headway in 2020. Completely different from the regular mobile apps we've all grown accustomed to – they work primarily from their "service worker" script.
One of the biggest concerns stakeholders and policymakers have when it comes to evolution of web-based tech is cyber security. It is for this reason that we can expect cyber security development continue to adapt and mitigate data loss risk. This is especially true in the realm of custom-suited software development, where protecting sensitive information is a primary concern for custom software developers.
At Vestra Inet, we are dedicated to staying on the pulse of changes within the software industry. Our team of developers are committed to upholding cyber security standards when it comes to developing custom software solutions for our clients. We are excited to see what the new year brings as 2019 comes to a close.