3 Common Challenges Of Custom Software Development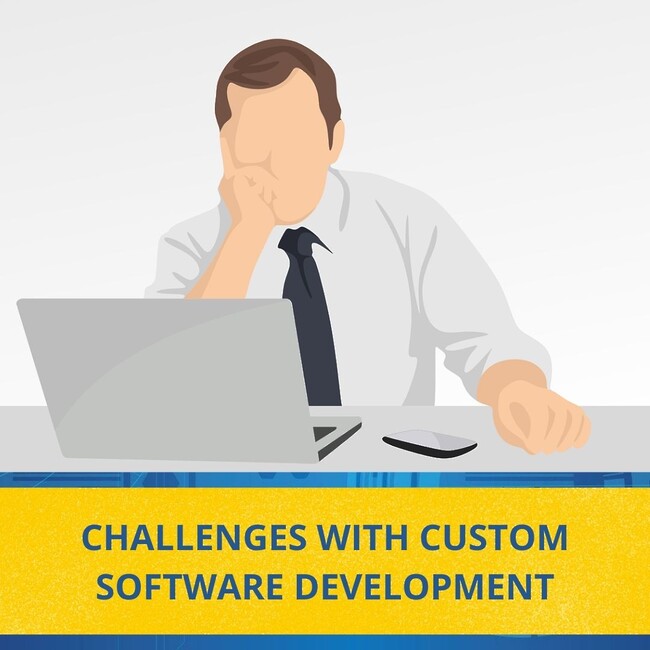 For a highly integrated, streamlined system that caters to a specific business or organization's unique requirements, the best course of action is to opt for custom software development. From offering a competitive edge and increased efficiency to a reduction in operating cost, in the long run, the advantages of custom software are innumerable. However, what companies often overlook are the various challenges that they may need to tackle.
Here are 3 challenges pertaining to custom software development.
Fluctuating Software Requirements
Before opting for custom software development, it's extremely important to clearly lay out all the basic requirements and problems that you want to solve with the help of this software. Ultimately, working on this aspect will lay a strong foundation for your project, and lead to accurate time and financial estimates. However, if the basic requirements keep changing constantly, then it will be difficult to continuously adjust the software to meet new demands. The end result is software riddled with bugs, wasting valuable time and resources. Hence, always be clear with the various functions that you want to integrate into your core software.
Determining Technology Stack
Once the basic requirements and functions are locked in, the next step is to determine the various technologies and software that will be used to create a seamless end product. Also known as a technology stack, this amalgamation of different software is quite challenging to figure out and can cost a lot of time and effort. The solution is to consult with expert software development firms such as Vestra Inet, who can effortlessly guide you with the technology stack required for your specific project that also meets industry standards.
Hidden Costs
Many developers can promise to finish a project at a much cheaper rate during the initial stages. However, more often than not, it turns out that there are hidden costs that the developers failed to mention, thereby shooting up the final development cost. A worst-case scenario from a financial standpoint, this situation can be easily avoided by requesting a business requirement document from the vendor. This document will contain all features and a basic workflow that is required to make your software, and will also include features that were scrapped or added after the initial assessment. Ultimately, the developer should give you a quote on the basis of this document, so that you can be well-aware of costing-related pitfalls.
Thus, before opting for custom software services, make sure that these challenges are addressed and tackled on time.
For high-quality, streamlined, and professional custom software development services, look no further than Vestra Inet, for we have the right tools and capabilities to create a powerful software solution that addresses all the needs of your business. Contact us today to learn more.