3 Features To Look For In Inventory Management Software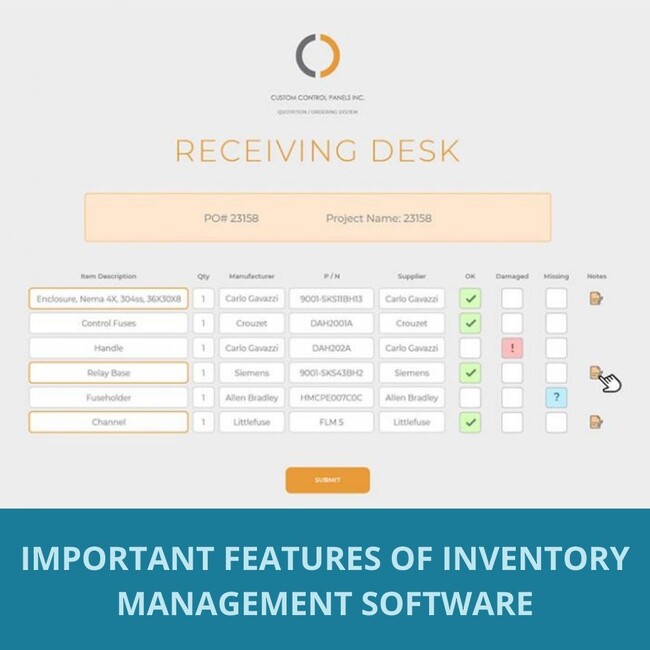 Inventory of a business includes every product, goods, or material that a business owns. If a business owns anything with the intention of selling it in the market to earn a profit, that is considered to be its inventory. Inventory management is key to ensuring a business is able to deliver top-quality products to its customers on time.
Improper inventory management disrupts the production and delivery cycle, thus sustaining losses and hampering the growth of the business. Businesses nowadays rely on software to ensure effective inventory management. In this blog, we suggest features to look for in inventory management software.
3 important features of inventory tracking and management software
Real-time inventory tracking
Real-time inventory tracking is a necessity in today's fast-paced business environment. The software must be able to provide the business with real-time updates on the following:
Inbound raw materials or goods

Sales orders

Warehouse transfers

Consignment stock
Efficient tracking is necessary to avoid mishaps like selling the same product twice or starting the manufacturing without the availability of adequate raw materials or components.
Stock depletion alerts
It can be a serious problem for your business if you run out of stock vital to the production. The software responsible for inventory management should have features that send you stock depletion alerts. Along with this, the software should be able to generate a report that helps you identify the exact amount and the type of stock that needs to be ordered.
Adaption to growth
The software you are investing in for inventory management should be able to adapt to the growth of your business. If the software allows to onboard only a limited number of SKUs and is capable of handling only a certain number of customers, transactions, or suppliers, you will have to again invest in new software that offers unlimited access.
We at Vestra Inet can build custom inventory management software that perfectly fits the needs of your business. Our team of experts, as part of the top custom software development company in Toronto, have experience in handling a wide range of projects. Get in touch with us now for all your custom software needs.