3 Fundamental Differences Between Generic And Custom ERP Software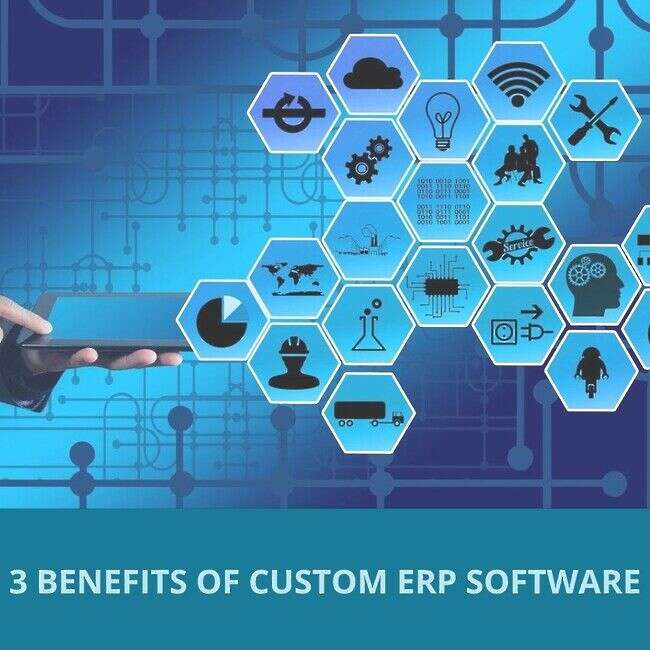 3 Benefits of Custom ERP Software
When it comes to handling the various aspects of a business online, there are a few solutions that are as effective as enterprise resource planning software. Also known as ERP software, these programs are essentially a set of modules that handle various aspects of a business such as logistics and shipping, purchase orders, inventory tracking and more.
Within the realm of ERP software, one can opt for either a generic one or a customized one. Here are 3 main differences between the two.
Custom versus generic ERP software
Cost-Effectiveness
In this context, cost-effectiveness doesn't necessarily mean economical, for software can be cheap at the outset, but might not be very useful in the long run. Generic ERP software falls under this category, offering a moderate starting price but users might eventually have to pay for extra features which they may even not require.
Custom ERP solutions, on the other hand, offer complete value for their money as they are tailormade to a company's unique business model. Moreover, new features can be slowly integrated into the software as new requirements arise, which translates to effective utilization of funds.
Efficiency
As is evident, opting for custom ERP software will definitely give your organization an edge over your competitors. Since it is exclusively made for your business model, it effectively streamlines and automates a lot of processes, thereby boosting productivity. Plus, there is the additional benefit of flexibility, as custom-made software can be tweaked according to changes in the market and economy.
Faster Execution
Although the initial set-up for a custom ERP software might take a while, its successive iterations can be done rather quickly as the requirements are clearly defined. This means that new modules that are completely compatible with the business model of the organization, can be launched almost immediately and with extreme efficiency. Furthermore, it's rare to find any bugs or software crashes with the customized version as they have been extensively tested in the deployment phase.
A generic ERP software offers no such features. In fact, it might require the organization to change its operation to suit the software, making new changes cumbersome.
Thus, it is evident that custom ERP software is the best solution for most companies and businesses.
Looking for a custom software development company that can design unique software that works perfectly for your business? You have come to the right place, as Vestra Inet is one of the leading software development companies in Toronto that offers cutting-edge solutions to all types of businesses. We are also a dependable name when it comes to web designing. Contact us today to learn about everything we can do for you.