3 Tasks Software Development Can Automate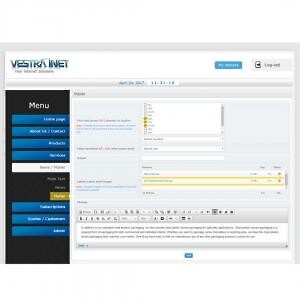 With the rise of new technologies and the digitization of businesses, every industry must adapt and use these resources to their advantage. Once-difficult tasks that may have required massive amounts of labour and cost are now possible and more efficient thanks to software. Software development goes beyond just producing commercial solutions for accounting or control platforms for machines. With custom software development services from companies like Vestra Inet, software can now be tailor-made for specific businesses, encompassing all sorts of different tasks.
Here are three examples of software systems that can be developed for a business:
1. Automated Mailing Systems
It is easy to miss your mailing schedule if you do not have someone maintaining your mailing systems constantly. An automated mailing system allows you to plan the content you'll send, schedule their sending time, and integrate them within your existing internal communication system. We can help you develop a client mailing system that makes it easy to send quotes, promotions, and other information without using much of your manpower and resources.
2. Precision Performance Tracking
It is impossible to have eyes on your production and distribution movements 24/7 without straining your logistics staff beyond their limits. Nowadays, custom software development allows you to have automated precision performance tracking that can be easily integrated into more efficient reporting systems.
3. All-Encompassing Production Management Systems
Raw materials, manufacturing processes, product and stock inventories, and more all need to be recorded carefully and have that information synchronized regularly. With an all-encompassing production management system inclusive of all the factors and processes your business finds most valuable to track, you'll always be at the top of things.
Software developers can raise your company's efficiency to its highest levels thanks to custom-developed software. If you have yet to find a reliable software developer, you can always depend on us at Vestra Inet. With our decades of experience and a roster of diverse clients, we strive to bring only the best results.