Custom CRM Case Study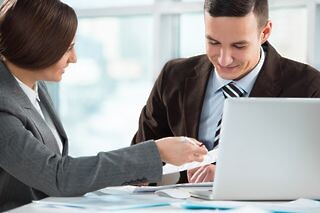 A Testimonial on Custom CRM
Below is an e-mail we received from one of our clients recently after their website project reached completion. While we've removed identifying names and product/equipment information from the content, we believe this email is a perfect example of what custom software or a custom CRM can accomplish for many similar organizations. We have also taken the consented liberty of somewhat cleaning up the response for readability.
Dear Vestra,
I'm writing this email to thank you for the excellent service you performed on my website. I'll have to admit; I was a little skeptical about web design services in general. We had experimented with outsourced web in the past, but the process was a total mess and we ended up ultimately losing access to some pages as a result. Needless to say, I was not expecting very much – but it was definitely clear at the time that we were overdue for a website overhaul.
I'm definitely surprised! I'm not very great with explaining technical information when the equipment isn't in front of me, but after an introductory talk with one of your amazing writers they produced a first content draft that made ME want to buy the machine. I was very impressed.
Regarding the design: I know we went a bit back and forth on this, but the end result is something I can be happy with. Most importantly, I'd just like to highlight here how great the back-end system is to use. You called it Custom CRM? Everything is easy to find and the categories match perfectly to just the things I want. No annoying options menus or features that I never use. I'm glad you recommended the custom software, Custom CRM.
Feel free to use this testimonial on your website or anywhere else you'd like. Give me a call if you have any follow-up questions.
Have you been struggling with finding a solution to updating your website that is both effective and easy to use? You should consider Custom CRM. By developing the back-end of your website specifically for your business, it becomes a lot easier to streamline updating or changing your content so your website can always be up-to-date and match your customers. If you have any questions about custom CRM, feel free to contact us directly. We would be happy to discuss your requirements.