Custom Software - Changing the Ways You Operate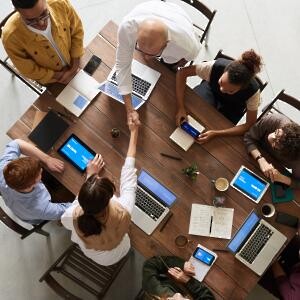 If your business is stuck in the pre-Internet age, it might just be time to level up by choosing custom software development. But what is custom software? And how can it change your business operations for the better?
As its name may suggest, custom software development is software that is tailor-made for your business. In contrast to out-of-box or more generic software solutions, the greatest benefit to opting for a custom software solution is that it effectively meets the needs of your business's unique operations.
A Unique Software Solution
While there are multiple businesses that do what you do, not every business will operate in the same manner in which yours does. Vestra Inet realizes that operational differences exist from business to business - which is why we go out of our way to understand what your business needs are and how your custom software will be able to meet them via automated processes.
Software that Grows with Your Business
Not only are you operating more efficiently and productively through automating processes, but you also won't need to change your operations to fit the scope of what a more generic software solution provides. Custom software adapts to the unique functions of your business. It grows with you, not the other way around.
Modular by Design
By opting for custom software development with Vestra Inet, you can rest assured knowing that your software is modular in its ability to adapt to new business needs. If you're anticipating business growth, know that a custom software solution developed by Vestra Inet is fully capable of growing with your business. If you're looking to connect two pre-existing software systems, or are simply looking to integrate a system your business relies on with a new software - Vestra Inet is capable of building a software that works with, around, or isolated from pre-existing software systems.