Custom Software Development with Vestra Inet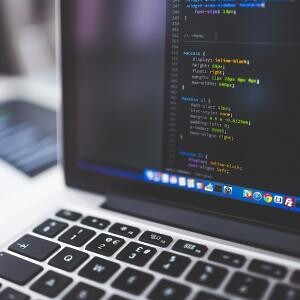 No matter what kind of business you operate, nowadays, it is becoming increasingly imperative for companies to utilize software to maximize productivity and efficiency. This is especially true for industrial businesses, where getting bogged down in manual processes can severely impede a business' ability to be productive and meet increasing demands. This is why software development services are so sought after.
Vestra Inet, a software development firm based in Toronto, has decades of experience working with industrial business as well as other businesses to develop custom software for their needs. Our extensive consultation process makes sure to cover all the bases of a business' needs, before we come up with a custom software solution for you.
It is not enough to utilize off-the-shelf, one-size-fits-all software products.
Their capabilities are generalized and as such, can pose complications for your business. You may not get all the solutions you need and or end up getting cluttered with a plethora of features that are irrelevant to you.
At Vestra Inet, our software experts are able to provide solutions for the following:
1. Production Management
Centralized production control allows for a convenient and efficient system, easing operator workload

The complete automation of multiple stages greatly boosts productivity, allowing clients to meet high demand

Automated process scheduling increases efficiency and reduces error, giving our clients and their customers ease of mind
2. Custom ERP
Custom ERPs are tailor-fit to your unique business needs

This customization allows for you to perform a wide range of specific functions, increasing workflow and efficiency

A cloud-based software solution allows clients to eliminate paper records and streamline documentation
3. Online Ordering Systems
Live inventory updates keep your customers well-informed

Custom price margins allow for increased customization

Automated quantity discounts increase customer satisfaction
These are only some of the solutions we provide. For more services, check out our website.
Some of our prominent clients include Lock8, Carlsberg, the Canadian Community Digital Archive, MacGregors, and North American Steel. You can find out more about these specific projects by checking out our portfolio.
Whatever your software development needs, you can be sure that we at Vestra Inet will deliver. Contact us today to schedule a consultation!