Custom Software Solutions to Help You Work from Home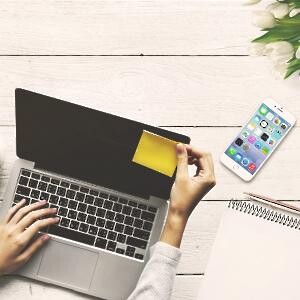 Recent changes in working environments have greatly affected many offices and companies. Nationwide lockdowns and restrictions on social gatherings have prompted many businesses to adopt a work-from-home approach. Indeed, while many businesses have struggled with this transition, there are also many that have thrived. Often, the difference between these two types of businesses lies in whether or not they have custom software solutions at their disposal to help ease the transition.
It has been proven by different kinds of research that working from home can yield great benefits for both employees and employers. However, neither party will be able to make the most of those advantages if they are being held back by outdated systems that make working from home harder than necessary.
Today, with the option of custom software solutions available, this should be a problem of the past.
Workers can actually be more productive working from home, but only if the right systems are in place to help them track their work, communicate with their coworkers and superiors, and access resources remotely. Company policy regarding work-from-home practices is also important, but oftentimes, these policies will be greatly dependent on the kind of technology available for superiors to monitor the progress of their workers.
The most important technological solution to these problems is in the availability of remote access office software. Before the introduction of this kind of technology, employees used to have to supplant their entire desktop from the office and transport it home in order to continue accessing resources from the CPU and server.
At Vestra Inet, we are able to come up with a custom software solutions package for your work-from-home needs. This includes the ability to remotely access whatever resources you need via a centralized online portal. This does not need to apply only to you and your workers, but your vendors as well, easing operational efficiency and getting everyone on the same page.
On top of that, other software such as online calendars, admin panels, and CRM systems will give your employees the ability to track their work in a systematic, calculated way, making it much easier for supervisors to monitor progress and distribute tasks.
If you are able to master the art of working from home, conducting the rest of your business operations online should be an easy next step. Considering the way the world is shifting, these are skills that businesses will need to develop quickly in order to stay ahead of the curve.
Thankfully, providers of custom software solutions like Vestra Inet are there to help you every step of the way. Call us today to set up a consultation!