How Can A Custom Software Development Company Help Your Business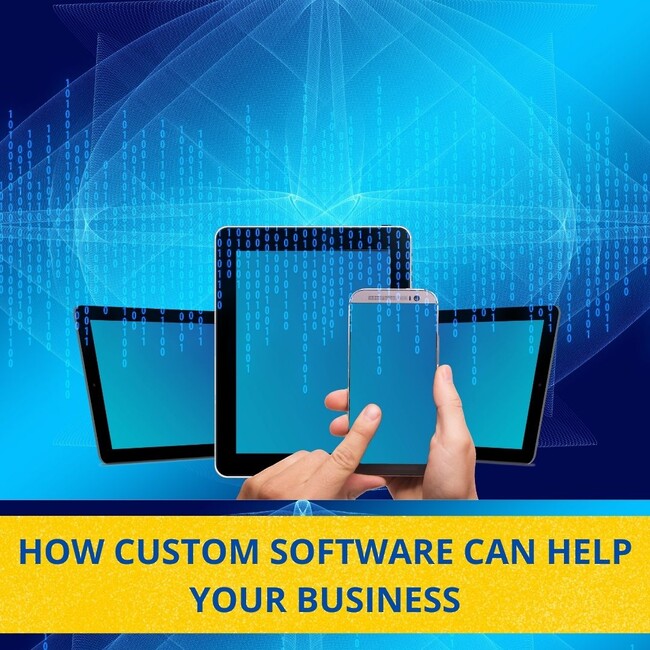 Managing a business is not an easy task. It is a role that requires utmost dedication and hard work. From taking care of the employees and handling operations to managing customer relationships, running a business can be fairly demanding. While doing all this, it is also essential to make profits to ensure that the business thrives. In this technology-driven age, businesses need to use technological advancements to their benefit by choosing to make management and operations easier.
A custom software development company, as the name suggests, offers custom software solutions to businesses of all types. Customized software solutions can be the driving force that can help your business be even more profitable.
Benefits of custom software development
Streamline operations
Operations management is an integral part of any business. After zeroing down on a company that offers custom software solutions, you can convey your business requirements and they can offer you tailor-made software. This software can streamline your entire business operations, making it easy to assess and manage all the elements involved in the functioning of the business.
Enables better planning
Planning and performance scrutiny is essential in any business. They help identify weaknesses, recognize areas of strength, and address loopholes in different areas like inventory management or customer relationship. Certain software like asset management, customer relationship management, forecasting, and internal system integration is helpful for planning.
Eliminates risk
Security is an important element for any business. Digital security is equally, if not more important for businesses today than anything else. With digital financial transactions being the norm of today, investing in cyber security software can help you protect your and your customers' details and money.
Custom software development companies can combine different types of software systems to make unique software that works perfectly for your business. Vestra Inet is one of the leading software development companies in Toronto that offers software solutions to all types of businesses. We are also a dependable name when it comes to web designs in Toronto. Contact us today to learn about everything we can do for you.