How can a Software Design Company Bring New Clients for you?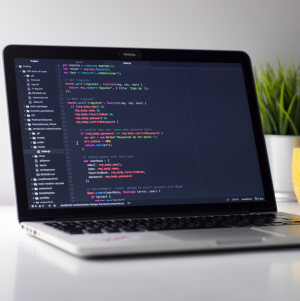 Does your off-the-shelf solution still work for your business? Have you ever wondered why most companies look for custom software solutions for their businesses? A custom software design company can help bring new clients for your business and also be more budget friendly.
Here's what Vestra Inet can do to improve the system of your business:
Boost your Brand Visibility
Since a custom software solution is specifically tailored to your business needs, it adds an element of uniqueness that can improve brand visibility. Needless to say, failure to establish your identity may result in losing customers and thus putting your business at risk.
Streamline Procedures and Processes
Custom-built software can improve the existing procedures and process of your company that will result in overall efficiency and productivity. If well-implemented, it can successfully remove bottlenecks, resulting in reduced costs and an improved bottom line.
Minimize Service Interruption
A good software design company can successfully adopt a new system without disrupting your day to day business operations. Skilled software designers can provide you with software solutions that are easy to understand and apply without the need for extensive training. Furthermore, as the software is specifically designed for your business, any changes can easily be made on an ongoing basis without downtime.
Get Connected Anytime Anywhere
Connectivity is one of the most important factors of successful online businesses today. Thankfully, custom software solutions allow you to manage your business no matter where you are. With a responsive software solution, you have endless access to your business especially when critical issues arise.
The right software design company can give you effective software solutions to help your business function efficiently and productively.
Are you looking for custom software solution for your business? Vestra Inet can craft effective and unique systems that are guaranteed to work for your business. Over the years our satisfied clients from different industries have enjoyed our functional and efficient solutions specifically tailored for their businesses.