How Vestra's Consultants Streamline the Custom Software Development Process
Vestra Inet is one of Toronto's leading software development companies boasting a reputation for custom-made, quality solutions for a range of businesses within the industrial sector. Our reputation for success is the result of effective communication on the part of our consultants.
Vestra's team of Consultants go above and beyond when it comes to providing your business with a quality-crafted software solution.
While multiple software businesses provide similar services, Vestra Inet's custom software solutions go beyond your typical generic software types.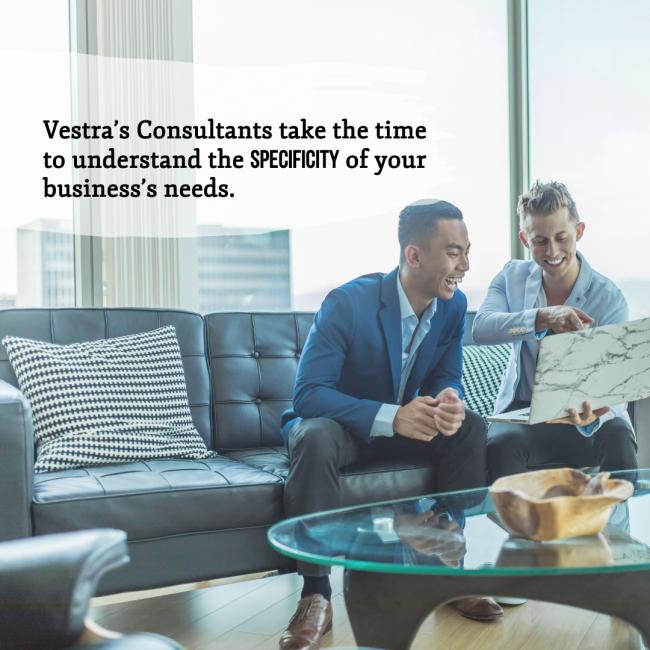 Vestra's Consultants take the time to understand the specificity of your business's needs.
We understand that successful businesses are unique within their respective industries, and thus require a unique software approach to address their needs. Whether you require production management, online ordering systems, or internal system integration, our consultants communicate your business's needs to our development team in order to draft a custom software that effectively meets those needs.
The primary role of a Vestra Inet consultant is to determine what your business's daily operations and needs are and act as leading project manager in delegating and redistributing work among the Vestra Team. They are essentially the link between the business and our team and their needs, and ensure the project is moving in the right direction. Consultants structure those needs in a coherent way for our software developers to work from – making sure the entirety of the process flows in a logical, organized manner.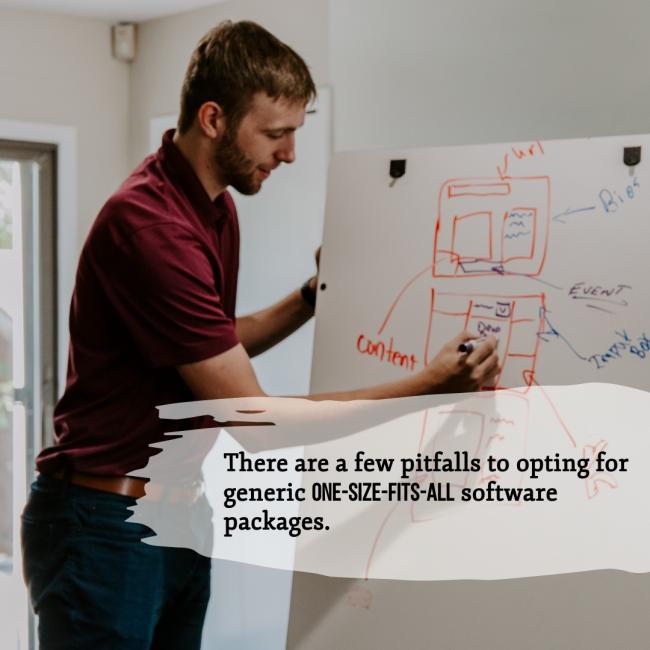 There are a few pitfalls to opting for generic one-size-fits-all software packages.
It is often the case that businesses end up using a couple of capabilities these types of softwares offer. You might even end up having to purchase multiple softwares to meet the full range of your daily operational needs. Having to train your staff on how to use these multi-faceted generic softwares then becomes a daunting task. Other than that, it is likely that you will not own the rights to your out-of-box software, which can be inconvenient down the line.
Evidently, opting for generic software solutions ends up becoming a waste of your time and money. Investing in a customized software solution would effectively streamline the entire process, allow you to own the rights to your custom software, and enable you to focus your energy on what your business does best.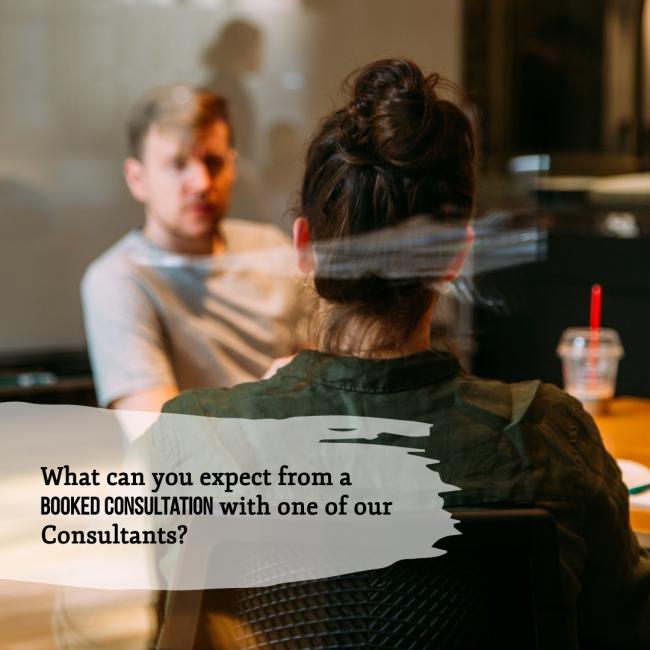 What can you expect from a booked consultation with one of our Consultants?
If you're looking for a tailor-made software solution, consider booking a consultation with one of our consultants. It is in that first meeting where they will determine what your business's unique needs are and how to best proceed with developing a customized software solution. Our consultants will ask a range of questions to analyze how a custom software solution can optimize your business's operational efficiency on a day-to-day basis.