Main Roles within a Software Development Company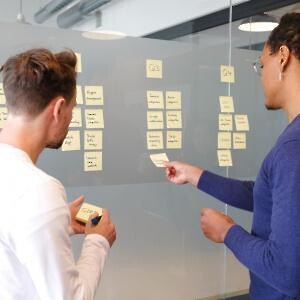 During a software development project, the factors of careful planning, a trained development team, and clear communication influence its success. Team members, whether internally a part of the company or external to it as the customer, should develop an organized back and forth flow. When starting this type of project for the first time, there can be much to process by the product owner regarding the roles and responsibilities that come with a software development life cycle. A look at the duties performed by a software development company, and why it is important to hire specialists in this area, will follow.
Vestra Inet, as a software development company, is focused on meeting the needs of your business with the services we are highly trained in.
Key Team Roles
The Business Analyst contributes to a project from the first stage, and their main responsibility is to communicate with the client as well as the developers. After this individual has identified the customer's requirements, a Project Manager will ensure that the team is ready to complete each step of the work by removing any roadblocks for instance. The UI/UX Designer, with a creative lens, can form a visually engaging interface and thoughtful user experience.
At the core of the team is a Developer. They translate both human language and the language of graphics into a version that digital technologies can understand. The Technical Lead is an individual who works closely with the Project Manager and Business Analyst, in order to avoid interrupting other developers. To achieve high-quality outcomes, a QA (Quality Assurance) Specialist is required for every programming development stage. Lastly, the UAT Specialist is responsible for conducting user acceptance testing in a timely and synchronized manner.
Browse our website and contact us today for more details on the services provided by Vestra Inet, and how the team at a software development company can uplift your business.