3 Ways In Which An ERP Software Can Boost A Company's CSR Campaign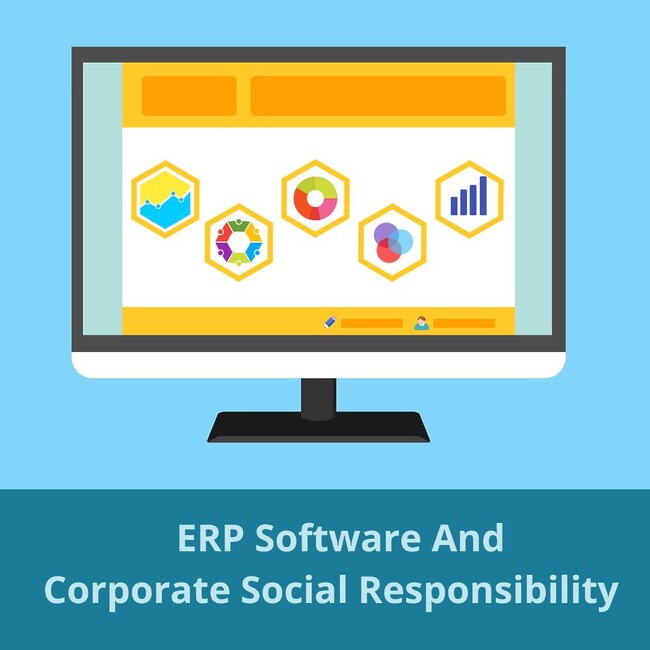 ERP software has emerged as a one-stop solution for many corporations, its benefits ranging from production and inventory management to boosting productivity. However, a well-crafted custom ERP software can achieve a lot more. It can even boost the corporate social responsibility or CSR campaigns of large companies. For the uninitiated, CSR is a campaign started by several major organizations around the globe to leave a net positive impact on society. Through a series of policies, regulations, awareness campaigns and empowering its employees, a company can significantly boost its public image. Furthermore, since optics is an integral part of running a business these days, almost all companies can benefit from an efficient CSR campaign. Here's how ERP software can help streamline the process.
Role of ERP in boosting corporate social responsibility.
Project Management
Thanks to easy access to large swathes of data, managing a CSR campaign with ERP software is a simple task. Companies can now gather real-time data on past campaigns, examine volunteer experiences, and empirically see the impact of these initiatives. Furthermore, with the help of a forecasting module, an organization can perfect various aspects of a project such as initial cost, set up time, various milestones to quantify its success and a lot more, ensuring better use of monetary resources.
Complete Transparency With An Analysis Tool
A CSR program can see a significant boost with the use of business intelligence (BI) analysis tools, which is a part of a customized ERP software. This tool can help generate customized reports that showcase progress in every step of the project, starting from conceptualization to execution. Hence, all employees and managers involved in the campaign can access all reports with ease, offering them a comprehensive view of the entire project. It also enables complete transparency when it comes to the allocation of funds and other resources.
Maintain Campaigns On The Go With Mobile ERP
A well-designed mobile ERP platform is an integral part of custom ERP software. With a surge in remote and hybrid work models, employees need to have access to data outside the office. This can be achieved with mobile ERP functionality, helping employees monitor various aspects of the campaign on the move. In fact, almost every aspect of business, ranging from finances, operational data and employee management to even staff attendance can be managed with this modification.
At Vestra Inet, we specialize in custom software development. Based out of Toronto, our talented team can build the perfect custom ERP software to effectively manage any CSR campaign, resulting in a major boost in public image and goodwill. Get in touch with us today to learn more about how we can help you grow your business.