How Can ERP Software Aid Product Recall In The Automotive Sector?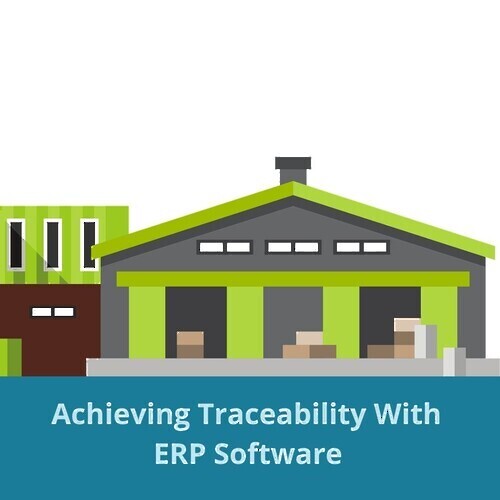 For any organization that runs on a supply chain model, the importance of ERP software can't be overstated. Offering myriad benefits ranging from inventory management and logistics to scheduling and streamlining internal communication, the applications are practically endless. Thus, it is being used extensively in the automotive sector, especially for inventory management. With a feature known as traceability, ERP software helps companies to better manage the dreaded vehicle recall which happens once every few years. The entire process is laid out below.
Achieving traceability with ERP software.
What is traceability?
In the context of the automotive sector, traceability can be defined as a process that helps in tracking and documenting various small parts and assemblies of a particular brand of vehicle. For example, with this feature, it would be easy to figure out the manufacturer's source, location of the facility, the date and time of the creation of the product, part number, model number and more. Essentially, all this dense data can be packed into a barcode on a particular part, which can be scanned and all this information can be gleaned in an instant.
Now, in order to create a robust traceability system, it is vital to define the scope of the tracking. On this basis, traceability can be further subclassified as:
Supplier Traceability: This will encompass tracking various suppliers and their products entering the supply chain.
Process Traceability: This will require tracking the product through different processes of the organization.
Customer Traceability: This process requires tracking from sales to the customer.
How can ERP impact product recall?
With the aid of well-crafted ERP software, it will be easy to keep track of each individual component across the value chain. Thus, when a part is turned out to be defective or problematic, then the vehicles containing those parts can be easily identified, tracked and isolated until the problem is fixed. Without this automation, recalling millions of vehicles with defective parts will not only be time-consuming but will also be detrimental from a public relations standpoint.
Further elaborating on the above point, ERP software with traceability features will also help improve quality control within various manufacturing facilities. Hence, defective parts can be traced and nipped in the bud before it is ever assembled in a vehicle and rolled out for sales.
You can rely on Vestra Inet for developing a custom ERP system suitable for your specific business. We can develop a system for you that can help with tracking individual components and inventory management across the supply chain. Get in touch with us today to learn about our wide range of services.