Software Development Services for the Manufacturing Industry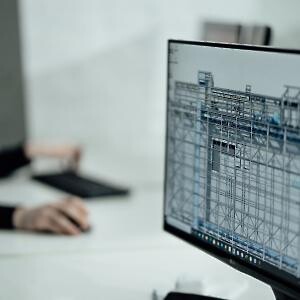 As advances in technology progress at an increased pace, businesses in the manufacturing industry and beyond can be presented with certain challenges. Software development services, with the help of new technologies, are able to improve productivity and assemble insights from data collection for manufacturers. A look at common challenges that these companies experience, and examples of solutions provided by modern software set-ups, will follow.
Vestra Inet is experienced in the realm of software development services, and our team is focused on meeting the needs of your business in multiple ways.
Outdated software
One option for a business is to update the existing software system by building and adding improved functionalities, and a company that specializes in software development can perform these actions. An additional option is to replace the current version entirely with advanced modules.
Regulation compliance
Addressing requirements of this kind without custom software specially designed for the manufacturing industry can become difficult to manage. This is especially true for a company that reaches many different locations. Such software allows centralized access to items such as compliance documents and standards.
Inventory management
To combat any potential problems in this area, more businesses are investing in systems to assist with gaining firm control over their facilities. New software will be able to automate inventory management and improve the flow of each manufacturing process that takes place at a warehouse.
Changes in consumer trends
Certain aspects, such as market competition, lead manufacturing companies to conduct market research on a regular basis as a method of reaching their target customers. By having custom software set up, better customer satisfaction can be attained and steps are taken towards a competitive advantage level.
Browse our website and contact us today for more information on the software development services offered at Vestra Inet, and how we can support the growth of your business.