Software Spotlight: Implementing Electronic Data Interchange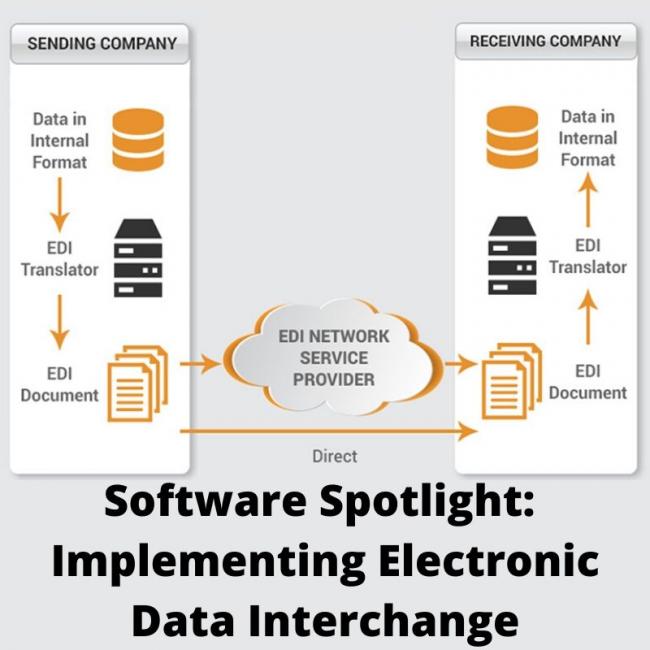 Electronic Data Interchange (EDI) revolutionized business just when the world was starting to go digital. Gone were the days of mailing and faxing, replaced by a more efficient digital system. As technology and custom software development continued to evolve, alternatives to EDI began surfacing, and today many EDI experts have transitioned away from this field and into other areas of software.
This presents a unique challenge for many businesses that require EDI.
Knowing there is a void in terms of EDI knowledge and experience today, Vestra Inet has adapted our expertise to include EDI implementation so that we can use our custom software development capabilities to continue servicing clients with different needs.
In terms of EDI implementation, Vestra Inet has helped a whole host of industrial companies achieve multiple-database synchronization via unique, custom-designed EDI software. We were able to take all of their data and translate them into a common language to create more optimized data exchanges.
This process also involves creating bridges between multiple databases and integrating all of them into unique systems. The new databases we create are completely sequential, allowing our clients to search and sort through the information there more efficiently.
For decades, EDI thrived because custom software development specialists realized its potential in providing an alternative to information flows that required massive amounts of human labour. With EDI, the cost of this labour is reduced, as well as any potential mistakes which would have arisen as a result of human error.
All of this plus the speed it offered made EDI absolutely essential for many businesses.
However, with the perception nowadays that EDI is "old-school", many software experts are no longer able to assist businesses, especially businesses with large warehouses, that still require the functionality of EDI. But not Vestra Inet. We make sure to stay on top of industry needs, so that we always cater our expertise to what is needed, and not only what is trendy.
After all, custom software development is useless if we cannot offer our clients exclusive expertise. If you are interested in learning more about our capabilities, give us a call for a free consultation!