The 3 Keys To Successful Software Development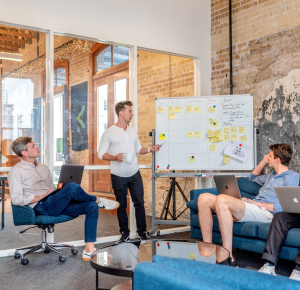 You probably know how valuable it is for businesses to have their own customized software that is perfectly suitable for their business's needs and operations. But do you know exactly what it entails to have a successful partnership with a custom software development company?
Here are three things to keep in mind when making decisions about customized software:
Carefully think about "build vs. buy"
The very first thing to consider is the needs of your business. Analyze what aspects of your business need custom software and have a list of things ready to discuss with your developer. If you are looking for specific functions such as to replace or consolidate your existing solutions at a lower cost but with the aim for greater productivity, then custom software might be the right decision. Also, if you need to meet unique security or privacy requirements while automating different processes and transactions, then contracting a custom software development company is definitely what you are looking for.
Proper collaboration
Now, if you think build is better than buy, the next thing you should do is to ensure that all major participants and parties involved are able to collaborate and communicate throughout the project development. These parties usually include users, developers, sponsors, business partners, and even your clients. Collaboration, in this sense, means working together with the users on the specific requirements and working closely across the entire development process for the success of the project.
Well-defined requirements
Lastly, you have to be very clear with your contracted software development company of the things you want to achieve with the final program. Your collaboration with the rest of the parties should give you a clear definition and management of the requirements you wanted for the software to accomplish. This will help ensure you get a fast and high return on your investment.