The Benefits of Taking Your Business Operations Online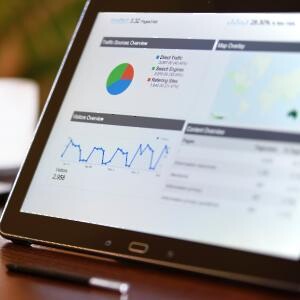 During these uncertain times, many companies are adapting by taking many of their business procedures online to continue accommodating the needs of their customers. For some, this can be a challenging transition due to the limited and overly-generic options for software solutions out there. Thankfully, there is an avenue for custom software development made possible by companies like Vestra Inet who understand the business owner's need for simplified, specialized software.
In fact, with our careful consultation and custom software, many of our customers have seen the great benefits of having a stronger online presence.
Many tasks are much easier accomplished through the filter of custom software, allowing for more automatic transactions and flawless documentation of records and itineraries. Here are just some of the services our clients have been able to automate with our help:
Allowing customers to buy, sell, and request products and services online
Accept payments and pay invoices online
Provide online quotations and access to documentation for customers
Utilize remote access office software via a centralized online portal
Indeed, there are plenty of benefits to taking your business online. Here are just some of the ways custom software development can help your business grow:
1. Bolster your company image
These days, consumers expect businesses to have some kind of online presence and capability for remote business transactions. Not having these capabilities will paint an image of your company as being behind the times, and may lessen your customers' confidence in the work you can do. With the right software development at your back, you can develop a sophisticated and trustworthy online presence to draw in even more customers.
2. Remote working capabilities
Having the ability to work remotely is becoming more and more important, a fact that has been made clear to many businesses due to events such as the global COVID-19 outbreak. As a business owner, you need to have confidence that your operations will continue to run smoothly even as your employees work from home, and custom software can help you realize that by giving you better capabilities to manage their workload, monitor their progress, share resources, and communicate with them.
3. Improved customer service
An online presence gives your customers the ability to reach out and gain information from your business from anywhere in the world and whenever they want. With customer information stored in secure databases, you will also have better access to them in order to better cater to their needs. Not to mention, business transactions are so much more automatic, cutting out unnecessary delays and hassle.
It's plain to see that custom software development can help businesses grow their target audience and improve their services. What are you waiting for? Contact us today to learn more about what we can do for you.