Unexpected Trends Ready to Shakeup Small Business Software Development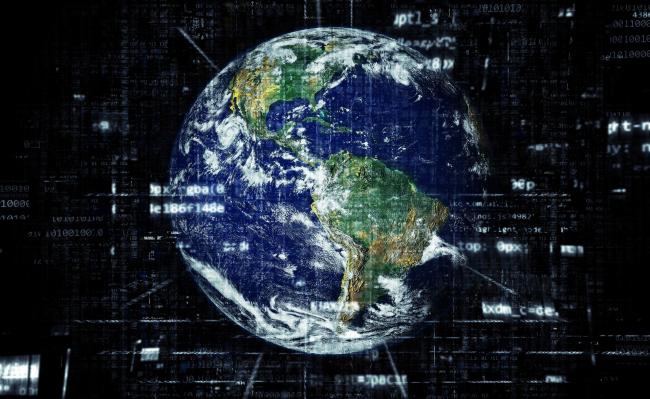 Vestra Inet works with a great many clients across many varying industries on software development. Because our clients vary so widely in scope and size, their software needs and expectations are quite varied too.
However, what remains constant for all of our clients is Vestra's embracing of the latest technologies, once they become suitable for dependable commercial use. The use of Application Programming Interface (API), for example, and our ability to migrate services to the cloud, are examples of this commitment. In this latest blog we look at some upcoming software development revolutions that will change the way software is developed and deployed.
Businesses have taken to cloud computing for the ability to work from anywhere and on any device; server-level updates and the savings on hardware and development costs.
Blockchain
Blockchain is talked about almost exclusively on a global scale or at least that of a vast conglomerate. Blame BitCoin and cryptocurrencies for that. In fact, drivers for blockchain uptake may very well be software development for small business.
Blockchain offer hitherto unknown levels of security and information-transparency, which is quintessential for managing a small business. Blockchain will allow developers to provide much more holistic, accurate and secure services for businesses across a variety of platforms and devices – mobile apps, server software, cloud, terminal and point of sale.
Intelligent Scalability
Perhaps the most obvious demand by business owners from their software development team has been that for scalable software. 'Scalable' being used loosely to describe anything from growth and expansion to the ability to interface with and incorporate new input.
Think Internet of Things (IoT) on an industrial scale and we get sensors, monitoring equipment, connected plant and machinery – or intelligent scalability. Business function no longer has to be separate from the goings-on on the factory floor.
Cloud
Cloud-everything has been one of the biggest drivers of efficiency, seamless service and cost-effectiveness. Our customers have embraced our cloud-based systems for accounting, scheduling, CRM, sales and more on an unprecedented scale.
Unsurprisingly, the main drivers of businesses taking to cloud computing have been the ability to work from anywhere and on any device; support and updates are handled on a server level, it saves enormously on hardware costs and unilateral software development expenditure; professional software without the associated costs and licensing headaches.
Cybersecurity
We don't know whether to include it as part of 'Cloud' or not, because really that's where everyone is looking for security. But cybersecurity has become a major concern for all small business owners.
And it's not security of systems alone. Backing-up data and safeguarding intellectual property in the form of know-how, confidential information and databases that businesses are afraid having appropriated.
Integration with Industry
Used to be that business administration and function were separate from industrial processes. Now, automation, connected systems and programmable logic have started to become standard fare in plant and machinery (or is being retrofitted).
All such systems allow remote monitoring, if not management. Production can be prioritized more effectively and clients can be given accurate updates on their lead times.