Using custom software development to grow your business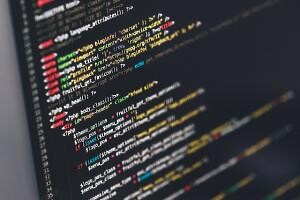 Many people believe that if one type of software works for a company they love and value, that same software should work for their business as well. Especially if that type of software was created by a respected brand and so many have installed it.
One shoe (or rather, software) doesn't always fit all. In fact, it could even damage your business, make your team less productive, and even make them confused. You should consider custom software development from an experienced team who has taken on different projects spanning a wide variety of industries. From the food industry to retail to heavy equipment, we know what it means to design a custom-built fit for your company.
Business doesn't grow overnight but you can help it grow faster when you have the right tool to speed up your processes, make your communication clearer, and see more easily what you need to improve so that your competition doesn't get ahead of you.
You may not see the growth immediately but with the right tools, you will see how you will be saving money in the long run, helping out clients more easily, and helping the company itself have a greater relationship.
No matter what business you're in, see what types of tools are available to you and would be relevant to your business. Perhaps there is already-made software, but custom software development is designed specifically for your business, taking all of the small details into account.
Buying software can be tricky especially if you don't know much about it and what would make sense for your business. So that's where custom software development comes in. It will be made specifically for your business, your needs, and your goals. Make sure you take advantage of it before your competitors outshine you with what they have.