What is Cloud Computing?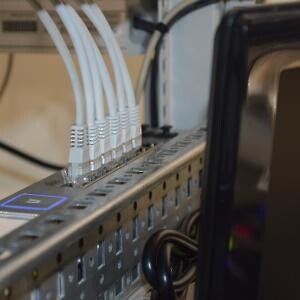 For software development in Toronto, cloud computing has become a formative force when it comes to the ways in which we store, save, and access our data. A basic understanding of cloud computing is as the delivery of various computing services (i.e. servers, databases, networking, software, analytics, etc.) over "the cloud" (the Internet as we know it). It is the process of taking services and moving them beyond the confines of an organization onto shared systems.
What are the benefits of cloud computing?
When opting for cloud-based software development in Toronto, it's worth noting that there are a myriad of benefits to choosing cloud computing including cost, speed, productivity, and reliability.
Cost-effectiveness – opting for cloud computing effectively removes the need of purchasing hardware and software, and mitigates the costs associated with setting up and running data centers on location.
Speed and Accessibility – many cloud computing services are available on-demand, and within just a few clicks. This provides businesses with increased flexibility when it comes to long-term planning and sharing for business growth.
Productivity – on-site data centers will require regular IT maintenance, whereas cloud computing does not require the same sort of maintenance needs. This allows for more IT teams to dedicate more time to more productive tasks.
Reliability – cloud computing is more effective at making backups for data, recovery, and maintaining continuity more easily than in-house date centers.
Are there different types of cloud computing?
If you're thinking of opting for cloud-based software development in Toronto, it is important to consider where developers will be building from. There are different types of "clouds" based on the needs of the organization/business using it.
Today we'll go through the three main types of cloud computing in which cloud services can be used on.
Public Cloud
These clouds are operated and serviced by cloud service providers. It is the cloud service providers that offer various computing resources (i.e. storage, servers, etc.) over the Internet.
Private Cloud
As its name suggests, private clouds are for individual use by a person or an organization and are physically located at the company's dedicated data center.
Hybrid Cloud
Hybrid clouds are a combination of public and private clouds. Hybrid clouds are merged together using technology that allows for the sharing of data and applications across both public and private clouds.