What to Expect from a Skilled Software Development Company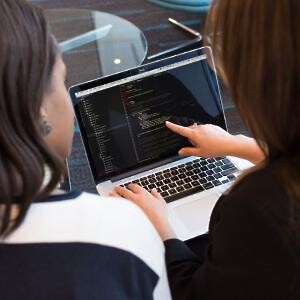 Though some software made for general purposes can be useful in certain cases, they may also be a source of inefficiency rather than optimizing your business. This software is intended to appeal to a large customer base, so it will likely include features that end up going unused. However, you still have to pay for them since they are included in the overall package. This is combined with the spending on any relevant features that you have, in order to continue with the software application. To prevent these issues, the best alternative is to receive the services of a custom software development company in Toronto.
Throughout the years, Vestra Inet has served our clients as a software development company with experienced and devoted team members.
There are various information technology companies that provide different software solutions. Thus, it is important to determine the quality of the service you will be purchasing before hiring a provider. It is a good idea to thoroughly search for and evaluate a custom software development company, in order to find the best partner. This significantly depends on the nature of the work they must undertake for the project. You can expect some of the following results after hiring a software expert.
Commitment to knowledge and delivery
Companies of this nature will gain enough understanding of the operational requirements for your project. Assessing their technical know-how may not be simple, but their previous service can be evaluated for the level of performance and expertise. Only a professional software development company in Toronto with the corresponding skills needed for your business should take on the project.
Adherence to quality and guidelines
Hiring experts can result in optimal use of the cost for the service performed. It is also best to ensure that there is necessary documentation of the services rendered, as well as the operational instruction. Another important characteristic is that they perform the software development within legal frameworks, but a reliable software company will check off all of the above.
Drive to fulfill requirements on time
Lastly, hiring an advanced software development company in Toronto means completing the project within the agreed-upon deadline. In this type of situation, finishing each step is crucial because this also determines the progress of the project. They must deliver on a timely basis to prevent any consequences from delays.