Why Industrial and Manufacturing Businesses Require Custom Software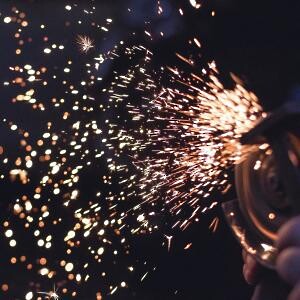 Many manufacturing and industrial businesses shy away from pursuing software development needs because they wrongly assume that the benefits of software cannot possibly apply to their business. There is a prevailing false perception that manufacturing and industrial businesses are still guided by the principles of doing business established decades ago. However, as both technology and businesses continue to evolve, it has become clear that not one industry can get away with not acquiring custom software and still be able to compete at the level they desire today.
Perhaps the reason so many industrial and manufacturing businesses are turned off from pursuing software needs is due to poor experiences using one-size-fits-all software. Indeed, many big tech companies do produce pre-packaged software solutions that claim to be able to address the needs of any business.
However, the industrial and manufacturing sectors have unique needs that cannot simply be met by generic software.
That is why Vestra Inet has developed an approach that focuses our software development efforts on industrial and manufacturing clients, creating custom software for our clients that deals with specific challenges and is optimized for efficiency and ease of use.
Here are some aspects of an industrial or manufacturing business that can benefit from custom software development:
1. Production management
Many manufacturing businesses work with complex, multi-stage production processes. Without software, these processes have to be managed and monitored manually, making room for errors and production delays. With custom software, you can have central control of the entire process as well as initiate and supervise the full automation of all stages of production including manufacturing, packaging, shipping, and so on.
2. Inventory management
Vestra Inet has developed highly customized inventory management software for our clients that among other things, features compatibility with barcode and QR code scanners, connectivity to multiple databases, real time updates to inventory and stock, as well as allows the creation of and takes into account relationships between assemblies with complex part combinations.
3. Electronic control systems
Perhaps the most unique benefit our software development services can bring to your industrial business is to help you implement electronic controls over your machinery. Without software, equipment such as industrial ovens, grinders, and more have to manually operated, resulting in labour costs but also increasing the potential for error. We can help you build custom electronic control systems to automate your processes, implementing digitized feedback control features into your machinery so that process execution can be automatically adjusted based on electronic reports. Central computer interfaces are then used to enable simultaneous control of multiple machines and systems.
A host of other features can be added on to these systems including automatic report generation and storage, cost and profit calculators, scheduling systems, and more. Indeed, at Vestra Inet, you can count on every specific business need of yours to be fulfilled by a highly-tailored software solution. Call us today to find out more about our services!