4 Unique Benefits of Custom Business Software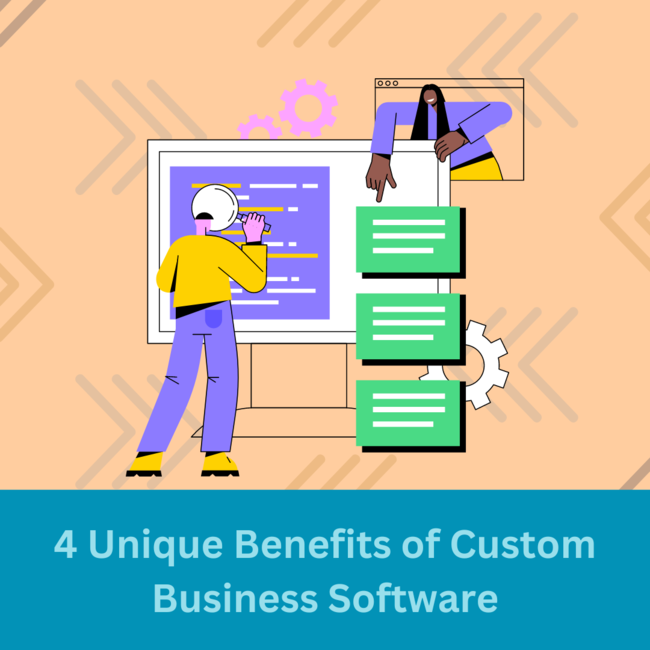 Bringing new software into your everyday business activities is exciting. Aside from opening many opportunities for growth, it also substantially simplifies your workflow. Businesses are presented with a myriad of ready-made software solutions, the benefits of which cannot be underestimated. However, only a few know about an alternative called custom software. What is a custom software solution? Let's have a closer look.
What is a Custom Software Solution?
Custom business software can include anything from a custom appointment scheduling system and custom price calculator to custom ERP software. The key feature that separates a custom software system from a ready-made one is its ability to be customized according to the changing needs of a business. You can start with production management software and ask the vendor to expand it with additional modules such as accounting or inventory management software as your business grows. The great thing about a custom software system is that there are virtually no limits to expanding its functionalities.
Why Should I Opt for Custom Software Rather than Ready-Made One?
Both off-the-shelf and custom solutions do what they promise - boost operational workflow. However, custom software has more benefits than a ready-made one. Here's what they are:
Tailored to meet your business needs
As off-the-shelf software is built taking into account average business needs, most of the time businesses are required to adjust their processes to the software, whereas ideally, it should be the other way around. Custom software, on the contrary, is built to adapt to your business's existing processes and to enhance them.
Better security
Ready-made software is at higher risk of being compromised. Custom software has an additional level of protection against hacking attacks, so you can rest assured the solution you chose will keep your business data safe and secure.
Simple integration
Ready-made software is essentially a solid system that works on its own. So when you opt for a ready-made system, chances are you will have to get rid of your existing system and transfer all your data to the new one. Oftentimes, businesses are not willing to get rid of existing software completely and are looking for solutions that can easily integrate with their legacy software. Thanks to its flexibility, custom software can seamlessly integrate with existing software without compromising its functionality.
Easy scalability
As your business grows, you will want the software to grow with it too. Unlike ready-made solutions, custom software can easily scale to meet the ever-changing needs of your business. For instance, by adding accounting and inventory management software to your existing production management system you can essentially get full-fledged custom ERP software.
Both ready-made and custom software boast their exceptional benefits. Choosing between the two must be guided by the unique needs of every business. While ready-made software can be a great solution for some businesses, it can be of no use to others. If you are hesitating about whether custom software is the right solution for your business at a given moment in time, read our blog on the signs that indicate your business is ready for an ERP system.