4 Important Elements of SEO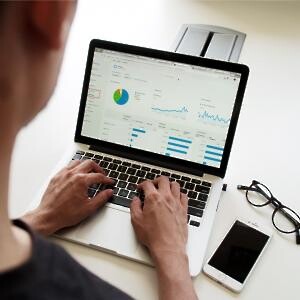 Search Engine Optimization (SEO) is a fundamental pillar of digital marketing that helps in garnering traffic to an organization's website by improving its ranking on the search engine result page. It consists of multiple distinct elements. In the Greater Toronto Area (GTA), most organizations irrespective of any industry or line of business opt for SEO services in Toronto. It is significant for organizations to opt for SEO as it makes a website more visible, generates more website traffic, and creates more opportunities to convert prospects into customers.
SEO is a valuable tool that creates brand awareness, builds relationships with prospective customers, and positions your business on the digital platform. To help you understand what it is all about, we bring to you some of the crucial elements of SEO that you need to know and their importance.
4 Crucial Elements of SEO
Keywords
Simply put, keywords are the most essential words or phrases that potential customers use to find online content. Businesses can use them to connect with prospects interested in their products and services. As the digital world continues to evolve, you need to research keywords more carefully. You must use the right terms in the content and optimize all your titles, headings, and URLs effectively to reach the right users.
Content
Content is one of the key elements of SEO because it's a medium that you can use to reach and engage with a wider target audience. For example, if you have a lumberyard and want to increase your visibility, we recommend publishing a series of blogs about lumber, choosing the right types of lumber, and offering tips on using it. Don't forget that your goal is to educate your target audience about your product or service with a meaningful and relevant topic. The content must also be intriguing and engaging and can be used in the form of blogs, videos, web page content, infographics, and more.
Local SEO
Local SEO is gaining momentum as more people are using their mobile devices to surf the internet. More than 50% of all searches are done using smartphones and tablets. Local SEO in Toronto is perfect for local stores or shops that customers usually search for online. Some common examples are restaurants and beauty salons. The best local SEO practices include creating location-specific pages for your website and having pages for your business on Google Maps and Google My Business, among others.
Off-Page SEO
The main purpose of off-page SEO is to create backlinks to your website from external sites. It helps in boosting your website authority and proves effective for improving your rank on the search engine. It involves external optimization practices that include guest blogging and creating plenty of infographics that are shareable.
Find The Best SEO Services in Toronto
If you are looking for a well-experienced SEO company in Toronto for your business, you're on the right page! Vestra Inet has an expert team of SEO specialists to help you achieve your business goals using the best SEO practices. Call us today to learn more about our services.