Mobile Friendly Websites' Impact on SEO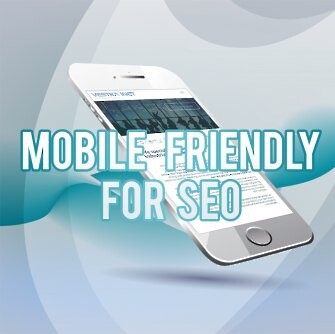 We all knew this day was coming, and it looks like it's finally upon us. Google is looking at structuring their search results with a mobile-first initiative. By ranking sites based on their mobile friendliness, non-mobile friendly sites will see a drop in search results in the very near future (if they haven't already). For Toronto SEO this is incredibly important. If you have a website that isn't mobile friendly, it's time to start looking at upgrading. Mobile responsive websites have many benefits for your web clients, including a smoother mobile experience, as well as higher conversion rates, but did you know that it's already benefitting your SEO Toronto campaign?
Read more about Upcoming Google Algorithm Changes
Mobile is Great for Local SEO
When searching on Google, your location is always taken into account. If you're looking for a business or service, Google will always prioritize what is closer to you as those search results are more relevant to you. If you're searching for a café and find one in Alberta, that won't be much help to you.
Where mobile phones come into this is that your mobile phone pinpoints your location much more strongly than a desktop computer will. Because a mobile phone is well, mobile, your results will fluctuate depending on where you are (as compared with the relatively static results you'll see from your desktop). If your website is optimized for mobile phones, your website will come up much more frequently than competitor sites that aren't optimized.
Get local clients through your mobile website easily, with a mobile-friendly site that boosts your local SEO Toronto results.
Mobile Traffic is Growing
Google is taking note of the amount of mobile users, and knows that their numbers continue to grow. That's why mobile friendly websites are more important than ever, because if your site isn't optimized it impacts user experience. Mobile friendly just makes business sense. By utilizing intuitive mobile menus, making pages easier to scroll through, larger text etc. you're improving user experience and gaining higher conversion rates. When most of your clients are switching to mobile internet browsing, you're losing valuable customers if you haven't made the switch already! Doing SEO for your Toronto business won't cut it without a mobile friendly site to support your endeavours.