5 Reasons Why You Need a Business Social Media Strategy
Social media used to be about connecting with your family and friends over this cool new thing called the internet. Sites like Myspace and Facebook grew from this idea of connecting to each other and staying connected over distance and time.
Today, the social media landscape is transforming. Companies use social platforms to connect with potential and existing customers on a personal and commercial level. Whether B2B or B2C, a company with active, targeted social media campaigns is bound to see more leads, better customer retention, and more engagement with the brand.
Your business social media can't just be a haphazard set of random posts, though. It may be tempting to just set up a Facebook Page for your company and start posting away. Don't do it. You aren't going to get very far with this approach. You need an actual targeted strategy, created by a communications specialist. Here's why.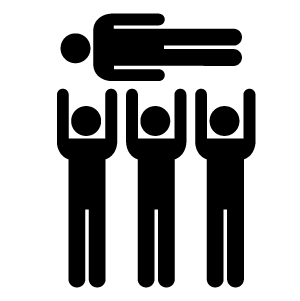 #1: Reach the Audience
Social media is growing at warp speed today. In 2015, Facebook reported a billion unique daily users were online. Twitter has 330 million monthly active users. In September 2017, Instagram had 800 million active users over the month.
Your audience is online. Social media is how to reach them. Without a social media strategy that specifically targets your potential customers, though, you're not going to get anywhere. You can't use a trial and error strategy to try and hit a couple of your potential clients. It's illogical and expensive.
A good business social media specialist doesn't dive right into posting on all platforms. Instead, they start with an audience analysis. Every platform they use has to be justified as a way to reach that audience. If you concentrate your social media efforts on the platforms your target market frequents, you're more likely to get high-quality leads in return.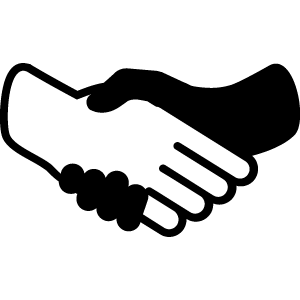 #2: Create Relationships that Last
The beauty of social media is that it allows you to connect with your users on a personal level. Traditional advertising like billboards, TV, newspapers, and the radio were always a little impersonal. They were meant for everyone.
With social media, though, you can reach out to your potential and existing customers individually. The best part? It's all asynchronous, meaning you can have a conversation with your customers that stretches out over a few days. It doesn't have to be all business either: you can reach out to your customers in fun ways that make them feel like they're more than just a statistic. With social media, you can show your market you care.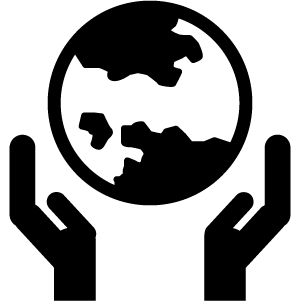 #3: Increase Brand Awareness
Social media is the new advertising space of the internet. It started with newspaper advertising and billboards (something that's still very much alive today). When the digital age came, companies advertised on the radio and TV. Then the internet started to boom. People started advertising on websites using banner advertisements.
Today, it's social media. With the right strategy and an eye for trends, you can leverage your content to spread the word about your brand. You don't even have to pay for it. While many social networks do offer paid advertising options, they're just that – options. If your content strategy is sound and your content speaks for itself, you really don't need to pay to spread it.
However, if you do decide to take the paid advertising route, you'll be in luck. Social networks offer advertising space for a fraction of the cost of traditional methods. You could pay as little as $10 a week for a solid advertising campaign.
This can backfire, though – if you mess up, users on social networks will pounce on it like a pack of starved dogs. This is why it's so important to have a business social media strategy.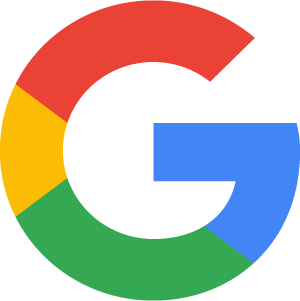 #4: Improve Search Engine Optimization
Having pages on social media channels like Facebook and Instagram, as well as having Twitter accounts, LinkedIn pages, Pinterest and Tumblr, and more can boost your search engine optimization efforts. If you're active on your pages, wherever they may be, Google and other search engines index these as search results.
So, for example, if you were to go online and search for something related to your company, you'd see results from the social networks as well on the page. This drives more traffic to your pages and helps you push the competition lower on the page.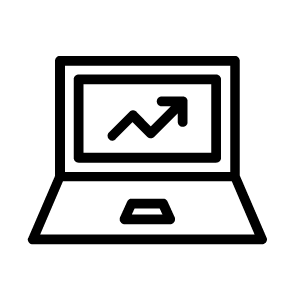 #5: Drive More Traffic to Your Site
Most social media channels allow you to add a link to your company website. People who are interested in your page's content can be directed to your site for more information. This increases your website traffic which in turn increases your leads, conversions, and even your rank on search engines. Of course, you need to bring the right people to your site to do this. People who will stay on your site, call you, or buy something. Having a tight, targeted business social media strategy does just that.
There are many more reasons why you should hire a professional content specialist or strategist to craft a social media strategy for your business. If you want to boost your sales and improve your visibility on the internet (perhaps even to trump your competition), this is how you do it.
Image sources:
Crowd Surfing by Gilbert Bages from the Noun Project
world by praveen patchu from the Noun Project
Website Performance by Vectors Market from the Noun Project