3 Ways to Reduce Manufacturing Lead Time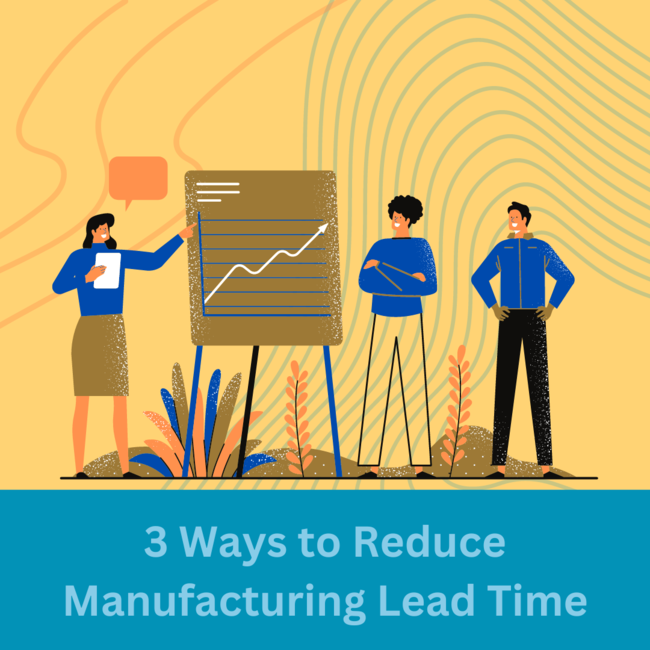 As a business owner, one of your main goals is to reduce your expenses and increase profits. One of the ways to achieve this is to introduce inventory management software and reduce manufacturing lead times. In this blog, we will discover what manufacturing lead time is, ways to reduce it, as well as why reducing it is essential in improving your production processes.
What is manufacturing lead time?
Manufacturing lead time is essentially the time it takes to manufacture and deliver a product to the customer. It also implies the time it takes to receive the supply materials for your product, as well as the interim time such as shipping the product to your customer.
While manufacturing lead time may seem like something huge to wrap your head around, there are ways to reduce it and make it work in your favour.
Ways to reduce manufacturing lead times
1. Use inventory management software
Introducing inventory management software into your production process will dramatically change the picture. But what is inventory software? Inventory management software is a tool that essentially automates inventory management tasks. It helps you track understocked supplies and order them just before they run out. This type of software helps you stay on top of what's happening with the inventory and never miss out on things that are truly important for your business.
2. Reduce the volume of inventory
Ordering huge amounts of supplies is good in terms of bulk discounts you get from the supplier as well as the ability to save on delivery. However, the more materials you order, the longer it takes to deliver them to you. Reduce your one-time order volume and you will see how dramatically your manufacturing lead time will shorten. If you have trouble calculating your inventory, consider implementing inventory management software into your manufacturing process. Inventory management software will help you get a better idea of the state of your inventory at any given moment.
If you are hesitant about the type of business software your business would benefit from, ask a software provider for advice. Vestra Inet, a custom software development company, is the leader in the manufacturing software market. For over two decades, we have been helping industrial and commercial clients scale their businesses and grow their profits by creating powerful software that adapts to their specific business needs.
3. Establish trust with your suppliers
Providing your suppliers with insights into your business can also help reduce manufacturing lead times. Share your sales data with the suppliers so that they can have a better idea of what supplies are needed most and when they are needed. Having access to your sales data, they will be able to forecast your order before you even place it.
Why is it so essential to reduce manufacturing lead time?
Reducing the lead time is important, because:
It improves your inventory turnover and overall inventory management
It helps reduce costs associated with goods manufacturing (inventory management, staffing expenses)
It brings you one step ahead of the competition
The Takeaways
Manufacturing lead time is the metric that gets disregarded by businesses most of the time. It is also the metric that can significantly improve your production processes and boost profits. Review your manufacturing lead time, see if there's space for optimization (you'll find out there is!) and think about how the tips above could help you improve your production processes.