ERP vs Production Management - Which Software Will Suit My Business?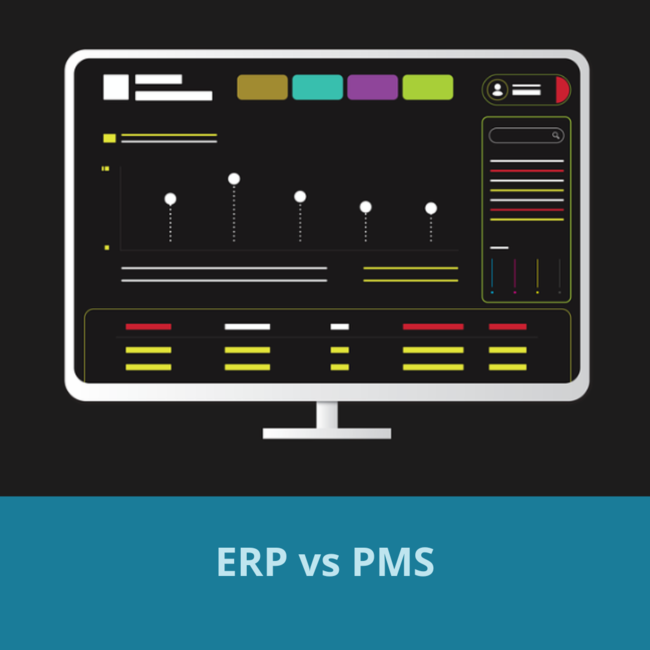 Whether you are a manufacturing company producing tangible goods or a service provider offering a plethora of services, there are many common processes both types of businesses come across on a daily basis, such as planning, scheduling, logistics, people management, data management and analysis and so on. To manage these processes effectively and to obtain the best results, both small- and large-scale businesses usually opt for resource planning software.
In this blog, we will highlight the key benefits of production management and enterprise resource planning systems and help you decide which of these two is best fit for your company.
Overview of Enterprise Resource Planning Systems
Enterprise resource planning (ERP) is a type of software that consolidates all aspects of business activities such as financials, supply chain, operations, commerce, reporting, manufacturing, and human resource activities into one central platform allowing business owners to control their everyday operations. It optimizes business processes by automating some of the manually performed tasks allowing business owners to save costs on labour. Some ERP software also features a data analysis module which enables business owners to gather a variety of information across their business departments and spin it into actionable information such as new business opportunities, ways to improve recurrent operations, reduce costs and better serve customers. ERP software is also flexible in terms of new module integration, so if your business expands you can easily add new modules and users.
To summarize, an ERP acts like a central hub allowing you to have a comprehensive view of your business processes so you could make well-informed decisions and focus on growing your business.
What Is Production Management Software?
Just like ERP, production management software (PMS) is a category of resource planning software, but smaller in terms of modules it includes. PMS also acts as a control panel enabling business owners to consolidate processes involved in goods manufacturing.
Production management software is primarily used by manufacturing businesses that produce goods. It manages all processes involved in goods production such as order processing, work scheduling, inventory management, order fulfillment and so on.
Both software provide the benefit of eliminating some of the manually performed tasks such as filling out spreadsheets or collecting data from different business departments. However, depending on the nature of your business, one of these software will benefit you more than the other. Let's look into it further.
Which Software Should I Go For?
Compared to PMS, ERP software is more complex as it encompasses all aspects of successful business administration, from maintaining material inventory, and managing the financial aspect, to delivering the final product to the consumer. PMS targets specifically physical processes involved in goods manufacturing.
So if you are a manufacturing business making tangible goods (furniture, appliances, steel-made products, garments, food etc.) you can go with either one, ERP system or PMS. And further choosing between the two depends on the size of your business. For example, If you have 3 people responsible for the actual goods production, one person in each accounting and customer relations department, and you manage all other aspects of your business by yourself, a PMS will most likely suffice. Because ERP systems cost a chunk of money, you don't want to buy modules that you are not going to use. However, if you are a large beverages-producing corporation with a lot of departments and multitude of operational processes, doubt no more - go for an ERP system.
What if you sell services rather than goods? If you are a company providing services, such as tree cutting, welding, custom garment tailoring, legal, real estate, accounting etc. your best bet is an ERP software.
Opting for an ERP software also depends on the size of your service company. If you are a single-person business successfully managing all your business processes, spreadsheets and a few cloud-based platforms will suffice. However, if you are looking to expand your business and hire more staff, you will need to consider investing in ERP software. Likewise, if you are a service company with 10 or more employees, incorporating an ERP into your business will enhance your operational workflow, bring better outcomes and higher revenues.
To Sum It Up
If you are a manufacturing company, choose ERP or PMS depending on the size of your business and your business perspectives. If you are a service company, go for ERP or none at all.
At Vestra Inet, we offer custom ERP and production management solutions to meet your unique business needs. With a custom ERP or production management software, your business will be streamlined resulting in sales boost and revenue increase. Get in touch with us today to learn more on how we can help you grow your business.