4 Ways Production Management Software Can Improve Your Workflow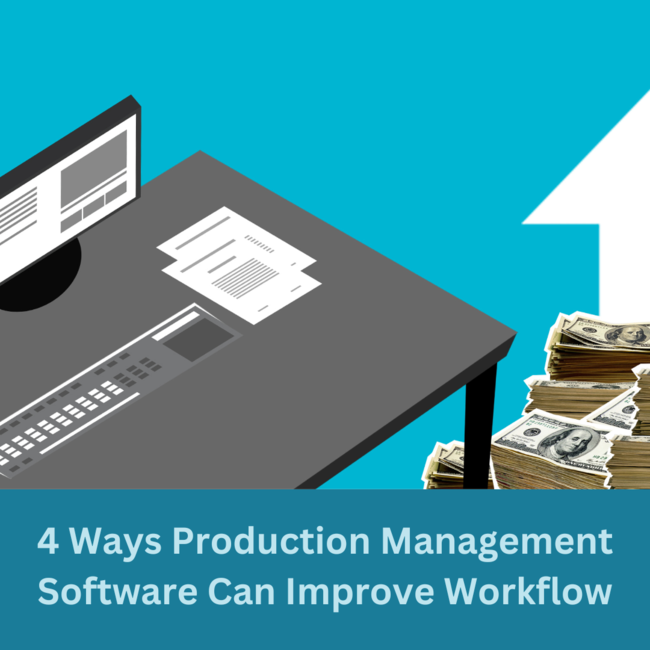 With technology becoming more accessible in the last decade, many factories are embracing it in an attempt to speed up and optimise their production processes. While back in the day implementing technology in the manufacturing was a choice, today it has become a requirement. Production management software has been widely adopted by manufacturing companies for valid reasons. Let's have a look at the four ways production management system can improve the manufacturing workflow.
4 Ways Production Management Software Can Streamline Your Workflow
It improves your bottleneck management
Delays in the production process happen either due to equipment downtime or due to poor management of inventory and other resources. For instance, when one of the raw materials is missing or in low stock, the entire production line is affected. Introducing a production management system into your workflow will help you detect any bottlenecks and take necessary steps to eliminate them.
It reduces manufacturing lead time
Manufacturing lead time is the time it takes to procure materials, manufacture goods, and deliver finished products to the consumer. When the manufacturing process relies on outdated forms of management, it can lead to delays. Introducing a production management system will help you reduce manufacturing lead times and improve your product quality. Your customers will get their orders faster and you will be able to enjoy a greater return on investment.
It automates repetitive tasks
Being the key feature of the production management system, automation takes on many repetitive tasks that would otherwise be done manually. It allows your employees to liberate themselves from daunting tasks and focus on developing the skills that bring real value to your business. On top of that, automation reduces the risk of costly human-made errors and ensures a seamless production process.
It contributes to better product quality
The quality of the product is of utmost importance to any business owner. It is hard to achieve a high-quality of the product in short lead times without the help of technology. Automated production processes combined with an efficient production management system together contribute to a better product quality.
The Takeaways
Manufacturing businesses can benefit from modern technologies in many ways. It all comes down to choosing the software developer that can craft a system that meets the specific needs of a business. Vestra Inet is one such custom software development company in Toronto. We build custom software that helps industrial businesses streamline their operations. Using innovative technology backed by years of experience in the industry, we build software that helps your business grow exponentially. Learn how we can help your business do better by scheduling a consultation with one of our software experts.