5 Ways to Optimize Your Production Workflow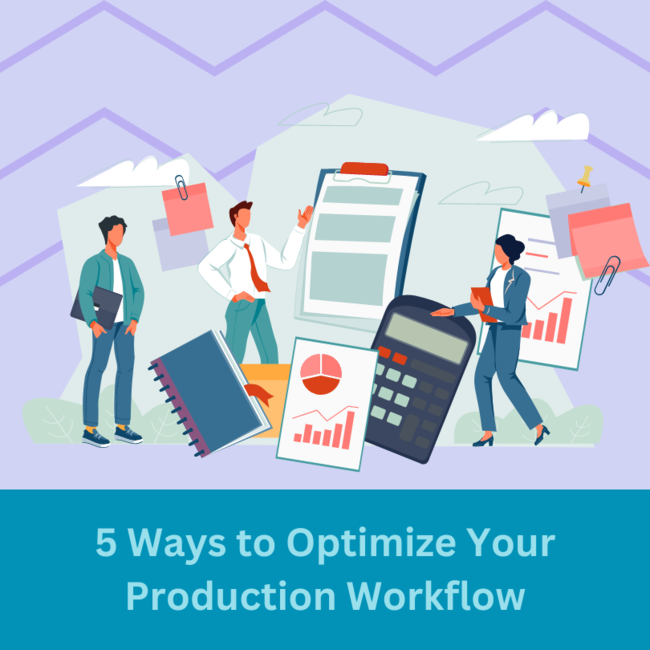 The success of a business depends directly on how well-structured and organized its workflow is. In this blog, we share tips on how to optimize your production workflow so you can finally start seeing some true deliverables.
Why is improving production workflow important?
Before we get to the core of this article, let's sort out why optimizing your production workflow is so important.
It helps spot bottlenecks and resolves them before they grow into a real problem
It may positively affect your product quality
It will increase your bottom line
It will improve your employee efficiency
It will help you save on operational costs
Now, let's dive into what you can do to optimize your production workflow.
Implement new technologies
As we are moving toward a fully-digitized world, it will soon be difficult to imagine running a business without the help of software. Start thinking about digitizing your business completely or consider upgrading the systems you already use. ERP software, inventory management or production management system will be a game changer for your business.
Analyze your existing processes
Taking time to review your current production processes may help you reveal hidden issues that have been there for months or years. You will be able to take actions targeted at resolving those issues and start seeing your production workflow improve.
A data analytics tool that comes as a part of a comprehensive ERP software, allows businesses to analyze their workflow, gain a better understanding of the position of their business among competitors and use that information to make the right decisions.
Monitor your inventory
If you run a small production business, simple spreadsheets probably do well with helping you manage it. However, if you plan on growing or if you have already started seeing an increase in the number of orders and sales, you will soon find yourself desperately needing a system to help you control the inventory flow. Consider implementing an inventory management system into your production workflow. It will help you automate many of the manual processes and you will soon see a boost in your production workflow.
An inventory management system is a part of ERP software. It can also be purchased as standalone software.
Get feedback from your employees
Employees are the driving force of the business. They know all the specifics of the production process from the inside. Talking to your employees and gaining their feedback on what could be improved will open new opportunities for improvement.
Schedule regular equipment maintenance
Every manufacturing company relies heavily on the equipment used to manufacture the product. Thus, it is important to inspect the shop floor equipment to make sure you can promptly spot any malfunctions and fix them immediately. You will see a significant boost in your workflow if you schedule regular equipment maintenance.
Optimizing your workflow is a dynamic and never-ending process. What is relevant today will become outdated tomorrow or next month. Keep discovering how to make your business better, implement new strategies, look for ways to grow, and you will notice how your business processes improve every year.