Software Spotlight: Production Management and Inventory Control
Over the last several decades, both businesses and consumers have seen the vast advantages of custom software development. Thanks to these technologies, businesses have been able to reach their full potential with software solutions. Indeed, the digitizing of businesses has brought great benefits to commerce, increasing efficiency and accuracy by leaps and bounds.
As a provider of custom software development to industrial businesses, Vestra Inet has become privy to all the specific and unique needs of modern businesses in Ontario.
Chief of these is the need for production management and inventory control software.
As leaders in the industry, our years of experience have allowed us to specialize in such software. In today's blog, we want to give readers an overview of the kind of impact that this software can bring to businesses.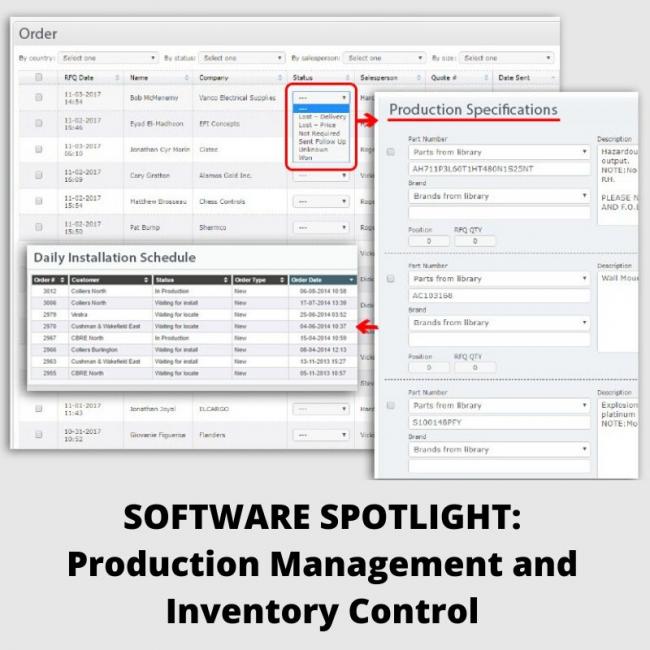 For industrial manufacturers, production management and inventory control are crucial to the smooth operations of a facility. Traditionally, the processes of purchasing, receiving, planning, forecasting, producing, reordering, and shipping had to be tracked and performed manually, requiring intensive labour and creating opportunities for errors, delays, and loss of profit.
Clients often come to us looking for custom software development to address very specific needs, which tend to be:
The need to automate the tracking of manufacturing supplies
The need to calculate the minimum and maximum amount of raw materials to have in stock
The need to predict when supplies are running low, and then automatically placing that order
The need to automatically combine orders from different suppliers
The need to accurately assess cost fluctuations and adjust prices accordingly
The need to convert measurements and price products appropriately according to those measurements
The need to facilitate calendar scheduling between different departments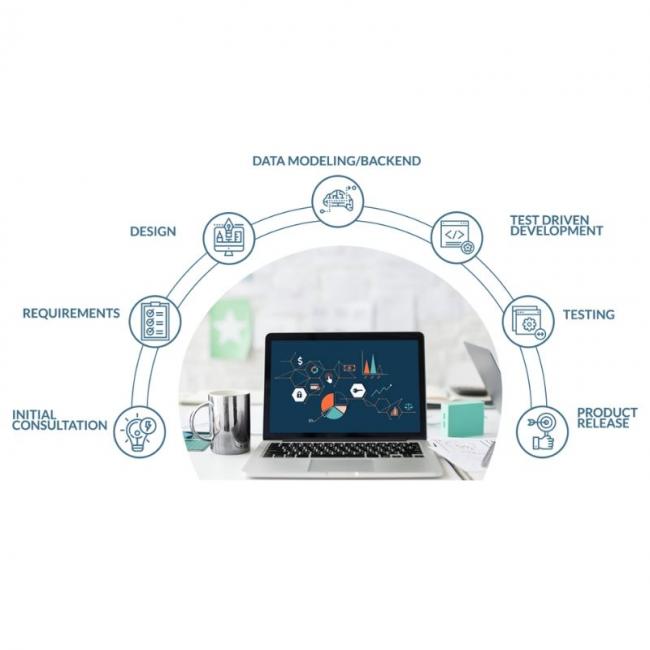 These are just some of the needs our custom software development solutions can address. The most important point about custom software is that it is tailor-made to fit your business' needs. For instance, a business may only need items 1, 5, and 8 to be addressed from the list above. A provider of custom software development such as Vestra Inet will be able to specially create software for you that does just that, and only that.
Pre-packaged third-party software is always a one-size-fits-all solution. It comes with a host of unintuitive and unnecessary features that only serve to complicate your software experience, and as a result of all these extra features, you end up paying more for a software that you will be using less.
By customizing your software to have exactly what you need it to have, you don't have to worry about encountering obtuse and unneeded features that only serve to clog up functionality and waste your investment.
Vestra Inet remains one of leading providers of custom software development that is wholly dedicated to adapting to the unique needs of our clients. With a keen understanding of industrial processes and needs, we are the go-to software company for many businesses in Ontario. Check out our portfolio to learn more about the software we create!