5 Convincing Benefits a Toronto Web Design Team is Worth Investing in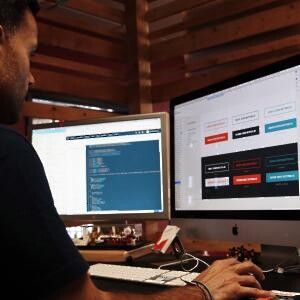 The Toronto web design industry is booming because more businesses of different sizes are recognizing its value and advantages. It's also important to ensure that your website stands out from competitors in order to benefit your business. If your website was designed a few years ago, it might be time for you to invest in a new website design today.
If you would like to take advantage of these five convincing advantages that is sure to set you apart from others in your market, then it's definitely worth investing in.
You'll Have a Beautiful Website
It might seem like an easy and inexpensive option to use cookie-cutter free website templates, but these are designs everyone else can use. A custom Toronto web design guarantees you'll have a beautiful website that has its own unique assets, personality, and aesthetic that fully represents your brand.
The Highest-Ranking Search Engine Result
Search engine optimization (SEO) isn't just about having a beautiful and unique website. Search engine algorithms consider your website's loading speed, audience retention or bounce rates, content quality, inbound links, and more. Top Toronto web design teams such as us at Vestra Inet, promises clean website coding that guarantees your content will rank the highest on search engines.
Easy Navigation
Audience retention scores or bounce rates improve with an easy-to-navigate website. Audiences who find difficulty locating their target content will immediately jump to the next website that has easier navigation and better content.
A Unique Customer Experience
Having a unique website is important but having a unique and great customer experience is important as well. Giving your clients the option to customize products and see the final rough estimate in real time is a key feature many websites could benefit from.
A True Digital Representation
Excellent Toronto web design goes beyond features and aesthetics. Experienced web designers fully recreate the soul, personality, and atmosphere of any business through their design. You've invested greatly in your office interior spaces and it should be the same for your web design. Your website is a virtual business showroom and should always look its best.
Get The Best Website Design Worthy of Your Brand Today
Vestra Inet has been creating quality websites for more than 30 years. We've worked with countless companies in different commercial and heavy material industries in creating top-class, brand-representative websites. Get in touch to know more about what we can do for you!