A Brief History on the Transformation of Web Design
Black text on white pages and blue hyperlinks were quintessential to web design nearly 30 years ago. The first website ever made contained black text and blue hyperlinks that explained what the World Wide Web was, and instructions on how to use it.
Today, it is rare to find two websites that are identical in design and content. This is largely due to innovation in web design over the past decades.
Toronto web design has fundamentally changed the ways in which users understand and access the Internet. You can begin to understand this progression by analyzing how web design has evolved over the decades to where it is today.
Today we'll briefly discuss how the evolution of Toronto web design has changed over the years.
The Birth of Hypertext Markup Language
The early 90s saw the development of the web's very first publishing language, known as Hypertext Markup Language – commonly referred to by its acronym HTML.
HTML allowed for a basic site design that was vertical in structure, text-dominant, and featured barely any graphics.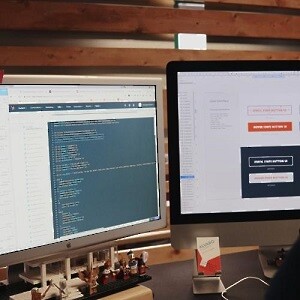 Graphical User Interface
As we progressed into the mid and late 90s, designers began to become more involved in the web development process. Graphical User Interface (GUI) allowed developers to use more images and icons in website design. Eventually, designers began to use tables as layouts for arranging text and graphics to communicate relevant information.
The Power of Flash
The late 90s brought on the invention of Flash – a software platform that would allow web developers to integrate music, video, and animation into their web design. Flash made for a more engaging web experience for users. Interactive navigation bars, splash pages, and animated buttons would begin to become more common. Unfortunately, Flash's popularity began to dwindle as it required internet users to have the latest plugin installed – limiting overall user accessibility.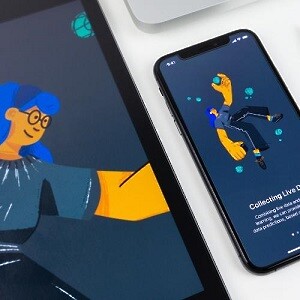 Bring on the Cascading Style Sheets
While Flash was short-lived, it still played a huge impact on the ways in which people accessed the Internet. Users no longer required design elements to inform them of functionality – just as blue underlined text would indicate a hyperlink.
Instead, developers demanded more flexibility when it came to web design. Cascading Style Sheets (CSS) became the solution, separating content (HTML) from style (CSS). CSS defined specific styles across multiple web pages – offering a more efficient alternative than having to code each element separately.
Contemporary Responsive Design
The 2010s would integrate a new design concept as standard practice. Responsive web design initiated a new wave of utilizing HTML and CSS. The main idea behind responsive web design is that a website should be able to effectively respond to different display environments. This ensures that users have a consistent experience when accessing a site regardless of the type device they are viewing it on.
Responsive design would also lead to the modern popularization of flat design. Flat design centralizes on efficient and balanced two-dimensional style. Rather than fixating on decorative elements, it prioritizes content and effectively communicating content to users.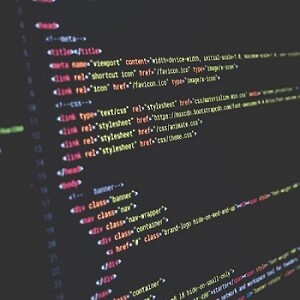 Figuring Out What's Next
So what's next for web design? Likely, we will keep on-trend with maximizing user experience through standards like responsive web design. Although technology tends to reflect the shifting behaviour and expectations of society – so it's hard to say what web design will look like in the next few decades. Looking back, it is clear that Toronto web design has come a long way from the very first website – so it will be exciting to see what comes next.