Why Good Web Design Must Be Mobile-Friendly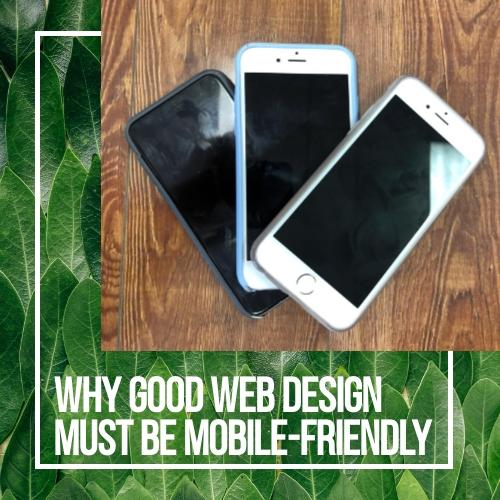 Since Apple first released the first version of the iPhone in 2007, we haven't had the chance to examine the ways in which the tech world has evolved when it comes to mobile devices. Rather, we've adjusted our interests and evolved within the boundaries of the smartphone revolution.
With more and more people accessing the Internet through their mobile devices, the demand for businesses to have mobile-friendly, responsive web design has become fundamental for site design agencies to implement within their development process.
In 2018, 58% of website visits came from users on mobile devices – solidifying the growing shift in the ways in which people access the Internet.
The steady shift from desktop to mobile has played a huge role in shaping the ways in which site design agencies structure and develop websites.
Today we'll discuss a few reasons why good web design must be mobile friendly.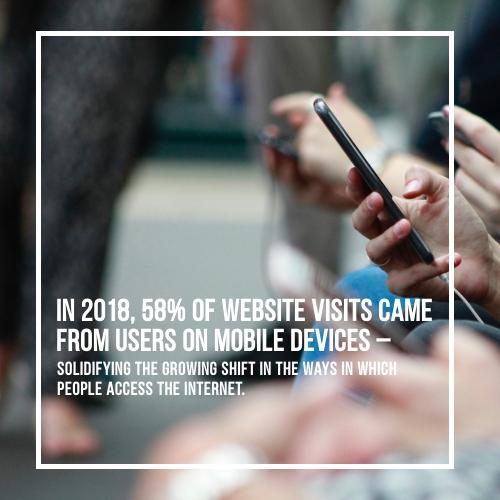 Improve Accessibility
Websites that aren't mobile-friendly aren't accessible. Users who want information about your site might opt for other businesses who offer the same service, but have information easily accessible for mobile users. Simply put – not having a mobile-friendly website puts your business at a disadvantage online.
Improve User Experience
Mobile-friendly site design ensures mobile users can easily navigate your site without difficulty. Also known as responsive site design, mobile-friendly site design optimizes mobile user experience by contracting block dimensions, pictures, and content size based on relevant screen proportions.
Improve Search Ranking
Google is the world's number one search engine – tailoring your site so Google can read it better is a no-brainer if you want to enhance your business's performance online. Having a mobile-friendly site design is just one of the many ways that Google determines where your business ends up in search rankings.
Looking for mobile-friendly web design in Toronto?
Vestra Inet is one of Toronto's leading web development companies. We offer the experience and capabilities necessary for your business's website to perform online. We specialize in mobile-friendly site design that is accessible, user-friendly, and Google readable. Call us today to learn more about our services!