The Evolution of Web Design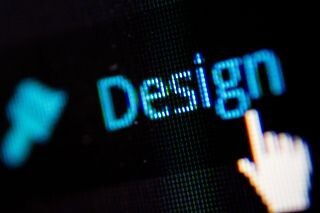 Websites have come a long way since the year 2000. Gone are the days of bad web design, with scrolling marquees, iframes and Adobe Flash menus. With the advancements in HTML, CSS, and Javascript, websites are able to be more dynamic than ever, with exciting interactive designs that push the boundaries for user interface. Today, Vestra Inet is able to create visually stunning websites that define modern web design, but we have to remember that web design has come a long way. Although it seems like so long ago now, even within the past 5 years web design has completely different standards. We're here to look at how web design has changed, and how it has evolved to be a very malleable and cutting edge practice.
Complexity vs. Minimalism
One of the most prominent trends among web design experts today is that we stick to the tenant: "less is more". Not long ago websites were treated like a comprehensive database of information. Each page was filled head-to-toe with text, low-resolution images, and an overabundance of links. Their organization left something to be desired, and their infrastructure was too complex. We have since evolved past this, and have simplified the user experience dramatically. With an easy to navigate menu, and pages that give general information as opposed to too much information, web design has scaled back its scope. By simplifying a site's structure, web design has made the user experience much more positive, and has made information much more easy to retrieve. We've cut down on needless searching time, and made the overall experience of browsing a website much more pleasant.
Ostensive Flashy Advertisements
Advertisers have had to get creative with how they approach potential clients. Before the days of ad-block, pop-up advertisements were a regular occurrence. Bright animated advertisements would be in your face and were inescapable. They often toted extreme scenarios, and were full of empty promises. Today however, advertising has become much more clever in its execution. Web design has allowed for advertisements to be incorporated into its structure, and has opted for a more out-of-the-way approach as opposed to being in-your-face. With paid sponsorships, article postings and more, advertisements are harder to catch, and much easier to click on before realizing you've followed a paid link.
The Death of Splash Pages
One of the best things to have died from web design is splash pages. These awful things served no purpose beyond being an obstacle to the actual website you wanted to visit. Like a greeter when you first walk into a shop, these pages greeted you upon entering a website, except they provided no factual information. They were also harmful to SEO, and in the truest sense, had nothing to add to any website beyond being a flashy stylish idea. As SEO became a more prominent focus, splash pages lost their popularity. Because they prevented Google from understanding a website's structure, more and more web designers caught on to the fact that these entryways had no benefits. Nowadays web designers incorporate a video or a slider that welcomes you and highlights a website's features/products as opposed to something that redirects to the homepage after 30 seconds or so. A vast improvement to the splash page, a well-positioned slider is the new greeting for web design.