What Your Website Design in Toronto Should Do For You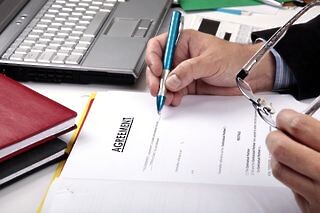 In order to be successful in the competitive digital industry, your business needs to employ a variety of factors. An important factor of the digital world is website design. But in order to be successful, you need to make sure you choose the right type of services for website design in Toronto.
You should ask questions such as:
What do I want my prospects to learn from my website?
What is the purpose of my website?
What is the most important feat I want to accomplish with my website? Acquaint prospects with my brand? Answer all possible questions? Get them to buy a product? Have them subscribe to the mailing list? Get them to call our business directly? Convince them that our business meets their needs?
What do I want prospects and customers to do when viewing my website?
Do you want one CTA (call-to-action) or multiple? Usually there's one on every page of the site (yes, including blogs).
Remember that your website may not even be the first place your prospect interacts with your business. The digital landscape rapidly changes every day with algorithm changes in social media platforms, search engines, mobile experiences, and other online trends. You have to take everything into consideration.
A visitor to your site should get the same impression when they visit your social media profiles, view your business on Google Maps, or on a mobile device. Your site should be consistent with the way it's viewed everywhere. When you choose services for website design in Toronto, you should make sure that the designers understand elements such as consumer psychology, colour psychology, font psychology, and much more. Website design isn't just about programming anymore. You can find website design in Toronto that incorporates all of these elements. It may not be a single person who employs all of these tactics but a team that works together to create the best outcome.
So make sure you take this into consideration when beginning your journey to create a website or revamp your existing one to grow your business.