Why You Need to Give Your Website a Face-lift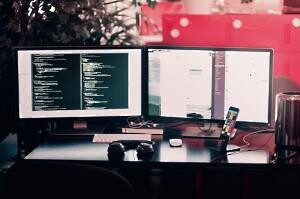 Considering a revamp of your website? It's important to know what to expect when consulting a web design firm.
Every good website is composed of many different things and involves various steps before it comes into completion including web development. Web development should be ongoing, because the more visible the company is online the more likely they are to grow their audience (and thus consumer base). Web development is also important because standards of accessibility and design are constantly changing, and it is imperative that a company's website respond accordingly.
In the digital age we live in, an effective website is medium to introduce the many products and services that a company offers to customers. A well developed, maintained and designed website is in the long term very beneficial. The online marketplace is one of the most profitable in the world.
Web development is a process that involves a lot of steps. When consulting with a firm for web development in Toronto, ensure they appropriately address the criteria below:
Requirements
This involves ensuring you have the right knowledge of the requirements needed for developing an effective website. This requires research into domain names, search options and web hosting. If you are armed with a solid understanding of these concepts you will be able to develop a website that aligns with your business strategy.
Design
Designing a website can be a daunting task and requires careful planning. An understanding of basic design concepts or terms is helpful. If you have no experience in this area, we recommend that you consult graphic designers or professionals who can work with you.
Search engine optimization (SEO)
Launching a website requires a great deal amount of promotion as well as various marketing tactics.
Promotion and marketing does not refer to ads but instead it points to Search Engine Optimization or SEO. Search Engine Optimization is important and enables your website to obtain a higher ranking using search engines, which ultimately increases the traffic on your website. Other marketing tactics involved include social media integration, marketing your website's content as well as link building which will help improve the credibility of your website.
With the right team, revamping your website doesn't have to be a burden. As a firm for web development in Toronto, we specialize in creating unique websites for a variety of businesses. Our designs are mobile and user friendly, visually appealing and accessible across many platforms. Check out the portfolio page of our website to view the type of work we do: https://vestrainet.com/services/web-design-toronto.html
Our dedicated team of writers, designers, developers and consultants are ready to meet you halfway. What you may lack in knowledge we make up for with years and years of experience. Call us today to book an appointment and we'll show you how we set the standard for web development in Toronto!