WordPress: Why and Why Not?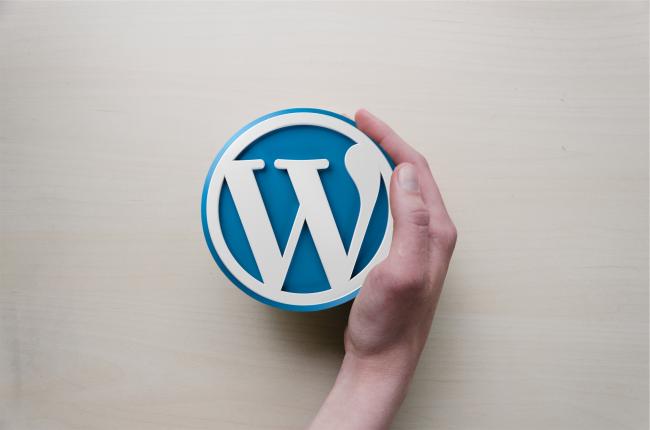 WordPress powers 23% of websites on the internet. That's well over a million sites. It's one of the most popular CMS systems in 2018. So why wouldn't you use it for your own company's website? There's many reasons why you'd be tempted to use WordPress. It's a fast, simple, efficient platform.
Why Use WordPress?
WordPress is built using PHP. However, you don't need to be a developer to use it. The CMS is graphical, meaning anyone can open an account and start playing with it. You don't need to be a coder.
WordPress is simple, generic, and easy. This means it costs less, both for hosting and for owning a domain and site on the platform. They use different plans, each of which gives you access to different features.
WordPress has free, open source code. You don't have to worry about intellectual property rights or licensing fees if you use it.
WordPress is based on plugins. Plugins can be installed to add or improve functionality. For example, the Yoast plugin makes SEO a 4-step process. Simple, right?
So why would you use a custom made CMS over this easy, cheap, open-source CMS for your platform?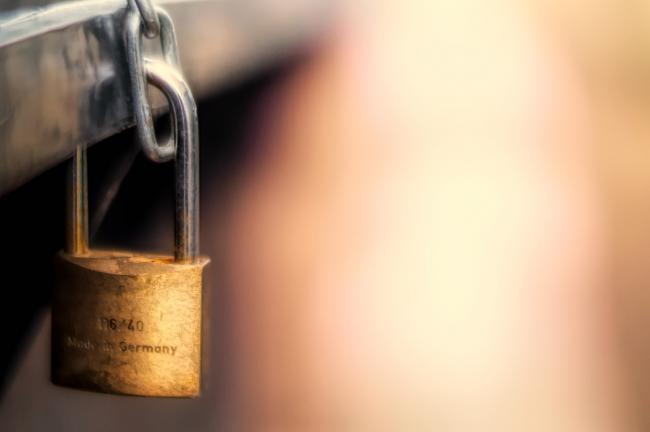 It's built for You Alone
WordPress is for everyone on the internet. Originally started as a blogging platform, it evolved into a website creator. Since it's made for all types of users, the user interface is filled with sections you would never use in your own site. It looks pretty, sure, but it's also extremely cluttered. Your unique requirements are complicated – without the right training, it would be incredibly easy to get lost in the features of the CMS.
A custom CMS solves this by being built with your requirements in mind. We only program features essential for you to run your site. It's made to boost your efficiency. Changes are easy to make because you know exactly where to go. It's simple and it saves you time. Every second counts.
It's Secure
Open source code is great for licensing issues, obviously. The problem is that if anyone on the internet can access the code to see what makes a site tick, it makes it that much easier to be hacked. In fact, out of 42,106 websites in a recent survey, 74.2% are exposed to security vulnerabilities.
With a custom CMS, the source code is proprietary. It uses the same PHP language used in WordPress, but doesn't have any of the security issues. You need not worry about licensing fees either – when the project is complete, the rights to the code are transferred to you, giving you complete control.
What makes it worse is that a different developer codes each plugin you install. Each of these could potentially have more bugs and security flaws offering hackers more ways to enter your site and bring it down.
One developer builds custom CMS's, and the code is yours. No one else will ever have access to it. Each feature is coded and integrated. You don't have to install anything, ever.
It's Flexible
WordPress runs onplugins. WordPress developers create discrete plugins for you to install on the CMS. You're limited to the plugins available on the market.
In a custom CMS, though, the sky is the limit. You don't have to rely on plugins to expand your functionality. Anything can be programmed to meet your exact needs and integrated in any way you wish. This works wonders for future growth of your platform to include new, better features over time.
There's no template
You can always tell when a site is made on WordPress. It looks and feels strangely like every other WordPress site out there. This is because you have to use a template.
In a custom site, you can use your own coding and development to build a site, from scratch, that is unique to you. Standing out is critical for success, especially in the hospitality and staffing sectors. A custom site does just that. You aren't limited to the features of a premade template.
It's even easier to use
A custom CMS is uncluttered and made for your business. It's simple, easy to learn, and elegant in its own way. WordPress is intuitive, but it's a distraction. It's complicated, moody, and difficult to learn the intricacies of.
Updates are automatic
With WordPress, you have to manually update everything. Every plugin must be updated regularly, as does the WordPress version. This takes time and a lot of micromanagement.
A custom CMS is ready to go. Updates are made automatically, and only to the source code because there aren't any plugins. It's streamlined and saves more time than you could imagine.
What about SEO?
SEO is a very complicated field. These factors are among the most critical:
Page load speed
Keyword optimization
Clean code
User experience
Content quality
With the many plugins installed on WordPress, extra code is added. Every plugin must load on the user's browser to use your system. This takes time and is terrible for your page load speed. A custom CMS and site allows for optimized load times because the code can be managed and edited to improve load times.
Keyword optimization isn't high on the list anymore. High quality content is where the rankings come into play. If your content is good and authoritative, you're going to rank higher. There is no proof that Google favors WordPress. Anyone who tells you this is lying through his or her teeth. Any website can be customized and optimized to rank well over time.
The Takeaway
First, a quick table to break down WordPress over a custom CMS:
| | |
| --- | --- |
| WordPress | Custom CMS |
| Easy to use interface. General – made for everyone. | Barebones interface built with essential features for your site and system. |
| Cluttered with various features. (some of which you will never use) | Built with the features you need and nothing else. |
| Open source code with no licensing fees. Vulnerable to security issues. | Closed permissions. Code is proprietary. Drastically fewer security concerns. No licensing fees due to intellectual property transfer. |
| Easier basic SEO | SEO isn't supposed to be easy. It's a complex field. Custom CMS can optimize code from the bottom up for better rankings. |
| Uses premade templates to save time | Custom site sets you apart from the rest. No limitations in terms of aesthetics or functionality due to custom code. |
| Uses plugins for functionality | Uses custom code to integrate functionality. |
| Requires regular updates to platform and plugins | No micromanagement necessary. Code is updated when needed. No plugins to manage and track. |
| Requires new plugins to be available to expand and grow. | Completely scalable. Code can be adjusted or added at any time to improve speed or expand functionality of the site. |
WordPress started as a blogging platform. It's for small businesses with low budgets who can't afford to hire teams of developers to build a site for them. Think of it as the trustworthy fallback plan when nothing else is possible.
If you can go custom, go custom. It's better for you as a growing business.