our projects
Atlas Containers

Atlas Containers is a company that builds corrugated boxes for a diverse range of clients in the industry. It is now one of the leaders in the field of manufacturing these items, prioritizing a great level of customer service and high-quality products. One of their primary objectives is to manufacture every item to the customer's specifications.
Key Features
Easy-to-use online product builder
Advanced pricing calculator that uses product dimensions and client preset margins
Fully functional product customization tool
Discount calculator based on product quantity
Intelligent system that remembers order history per client
Online product builder
Intelligent price calculator
Product customization tool
Preset client margins
Quantity discounts
Order history
In order to achieve their goal of a personalized customer experience, Atlas Containers needed to allow clients to customize their orders and get real-time cost information as they did so. They didn't have a pricing calculator that would calculate their costs based on their product dimensions and preset margins. Atlas also needed to calculate discounts based on margins and quantity. They lacked an online system that would allow customers to customize their own boxes and items.
Schedule a consultation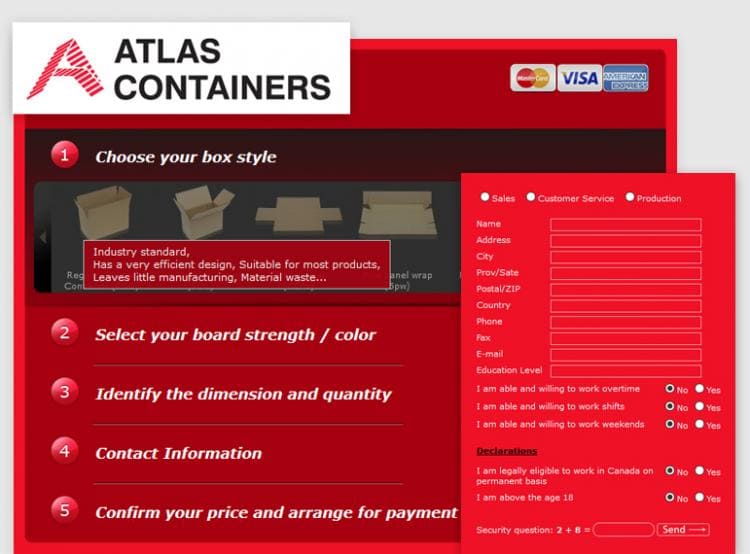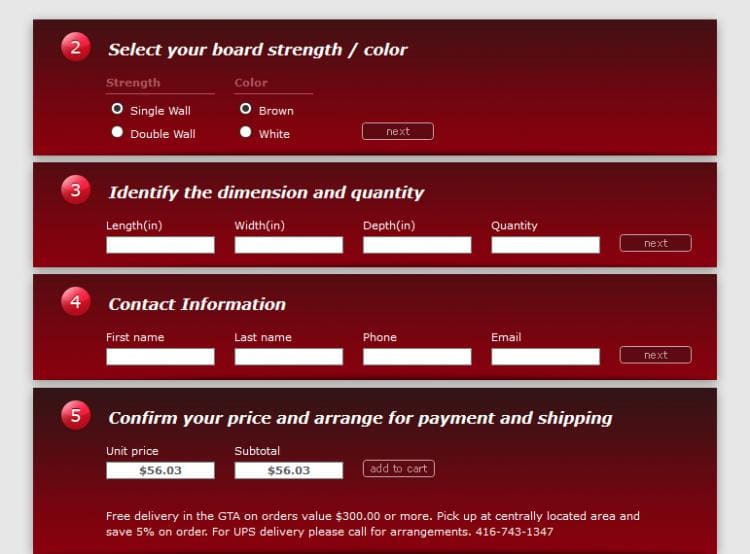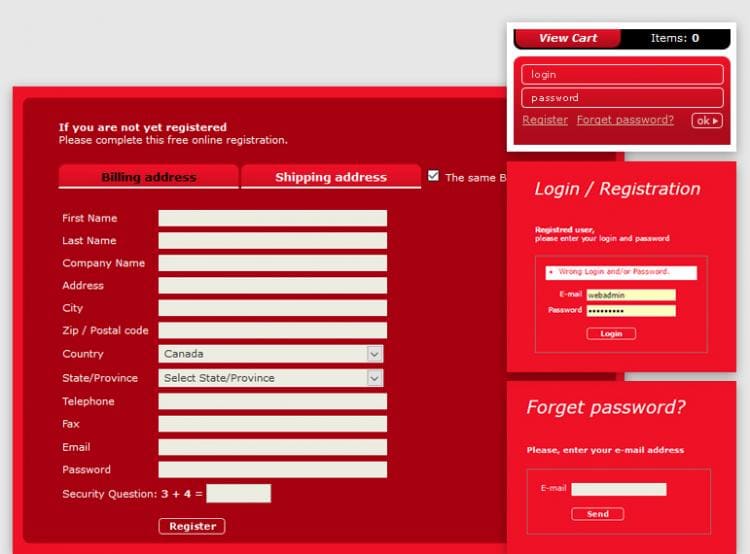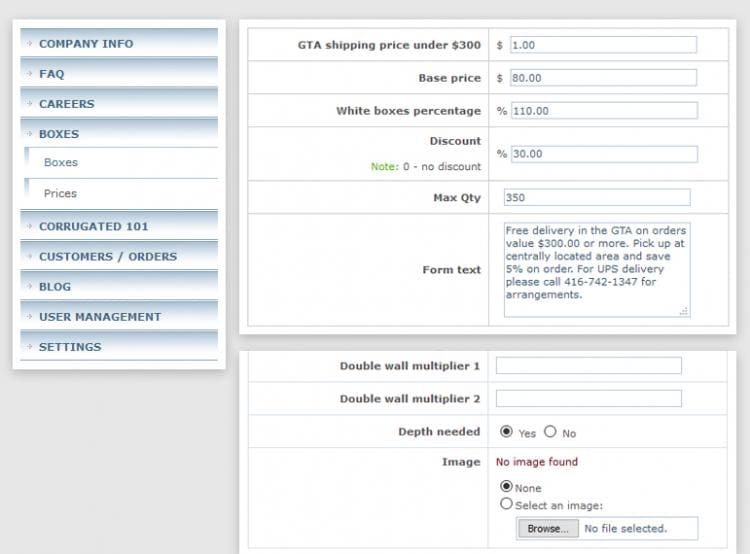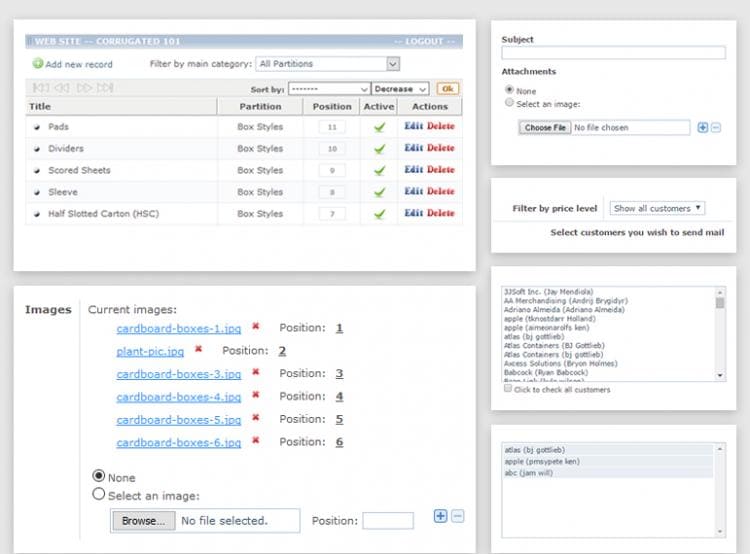 Type of Systems Used in Project
Product Configurator
Real-time product view
Automatic SKU generation
Multiple-stage customization
Quote generation integration
Custom compatibility filters
Product configuration software is a smart tool that allows your customers to accurately configure products to the smallest detail before ordering them. We design custom product configuration systems to intelligently guide users in a step-by-step process, ending up with their desired product. Product modifications can be visualized in real time, enabling your customers to see the unit as each element or detail is added or deleted. This feature also enables your customers to preview the product before placing an order, giving you confidence that your customers get a positive post-purchase impression and will come to you for more business.
When we build product configurators, we account for compatibility filters and exceptions that apply automatically as your client customizes the product, ensuring incompatible or irrelevant elements are not displayed during configuration. This accounts for your unique assembly process so that your customers can be guided through the product assembly without live agent involvement.
Product configurator can be integrated with a custom quote generator feature so your customers can create a quote and adjust it at any time before placing the order. Once the product is fully configured, the system can automatically generate a unique SKU, ensuring your customer's order details are secure and error-free and the product your client receives in the end is exactly what they ordered.
Price Calculator
Real-time complex calculations
Multi-system integration
Custom price margins
Price calculators with advanced capabilities met unique situations where complicated calculations involving multiple variables were required. The functionality of the calculators varied based on client needs, with features like quantity-based discounts, price margin management, additional options, and real-time updates to the displayed price. These calculator tools were implemented into various client systems including product builders, online ordering systems, and assembly selection. Depending on requirements, additional functionality to set custom price margins was programmed. Additionally, personalized pricing information was displayed to individual users based on order history and other predetermined factors.
Each pricing calculator was designed to meet specific criteria for each client. These custom systems were designed to adapt to the unique needs of each business and its specialized operations, with the ability to adapt to multiple complex variables in real-time. This greatly improved user satisfaction due to immediate results when making item selections or building products online. Designed to be integrated into multiple client systems, these calculators met exact requirements in terms of customizability and functionality. Custom price margins enabled users with administrative access to define parameters such as quantity-based discounts, promotional offers, individual product price margins, and more. This resulted in a more personalized pricing information display for users.
User Accounts and Logins
Dedicated login spaces
Allow and prevent access
Brings multiple systems together
User accounts grant controllable access to specific features within a system. Dedicated login spaces for various user types included multiple specialized features to meet specific requirements. Access control features permitted accounts with administrative access to limit users to specific information and resources within these spaces. Additionally, unique data such as resources, items, products, offers, and dedicated pricing information could be displayed within accounts.
E-commerce System
CRM and ERP connection
Quantity discount and special rate calculations
Multiple shipping and merchant integrations
Currently, there are various commercially available software applications to facilitate e-commerce functionality such as Shopify. These have a fixed set of features that are meant to work with straightforward e-commerce operations. However, in more complicated scenarios, these lack features to meet the unique needs of individual businesses.
Complex e-commerce solutions were designed and tailored to meet specialized requirements such as customizable price margins, connectivity to product builder tools, quantity-based discount calculations and connection to CRM and ERP systems. Order placement features included support for QR codes or scanner guns. Additionally, special rate calculators and communication with multiple shipping carrier databases were designed. These features were implemented based on client needs in order to improve the specific capabilities of e-commerce systems unique to each client.
What customers say about us
Recent

Reviews
View all