our projects
MacGregors (Oven-Control)

MacGregors, being the single largest supplier of meat in Ontario, is dedicated to serving customers better. It caters to customers in a wide range of industries including the hospitality and retail sector. It has to ensure the highest quality for its meat, or risk huge losses if it is done wrong. They have a large number of specialized ovens ready to precook all their orders.
Key Features
Electronic control system for ovens that uses a specialized feedback loop for safety
Ability to program custom settings into the system for one-click cooking in the future
Less errors due to no manual settings required – computer controls all ovens
Central computer control interface for operator to control each oven from one location
Oven performance recorded electronically from two sources and saved as duplicates
Electronic oven control system
Central computer control interface
Electronic performance tracking
Duplicate records for safety
Preset custom settings library
The problem with the ovens was that everything was operated manually. Every time a batch was to be cooked, the operator would have to set each oven up for that recipe manually. This took a lot of time and effort and opened MacGregors up to the risk of human error in the setting, which would lead to hundreds of thousands of dollars in losses. In addition to this, the performance history of each oven was recorded manually using a graph paper and stylus. Hard copies were stored as history records, which was incredibly inefficient.
Schedule a consultation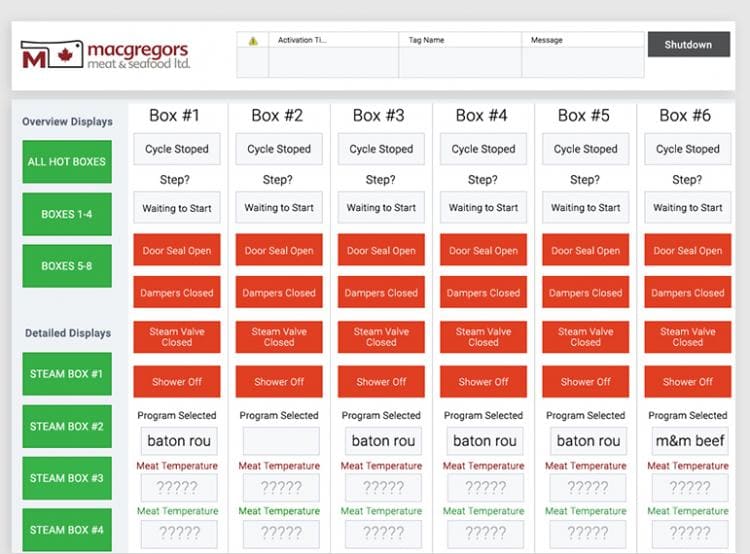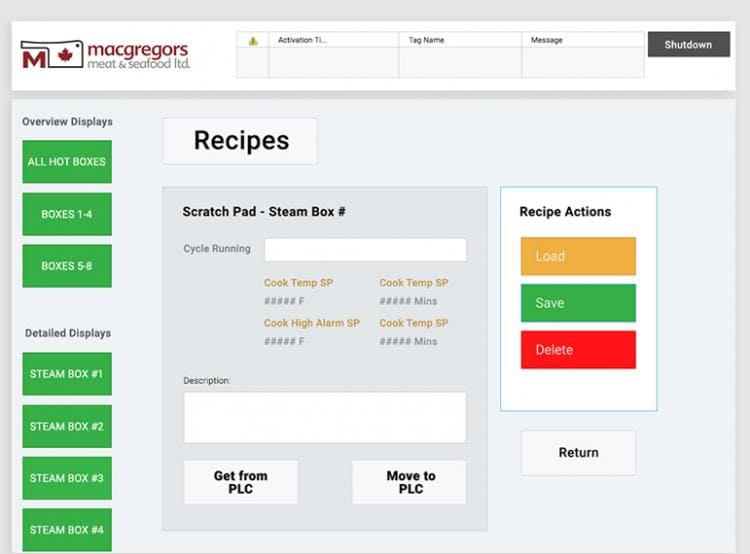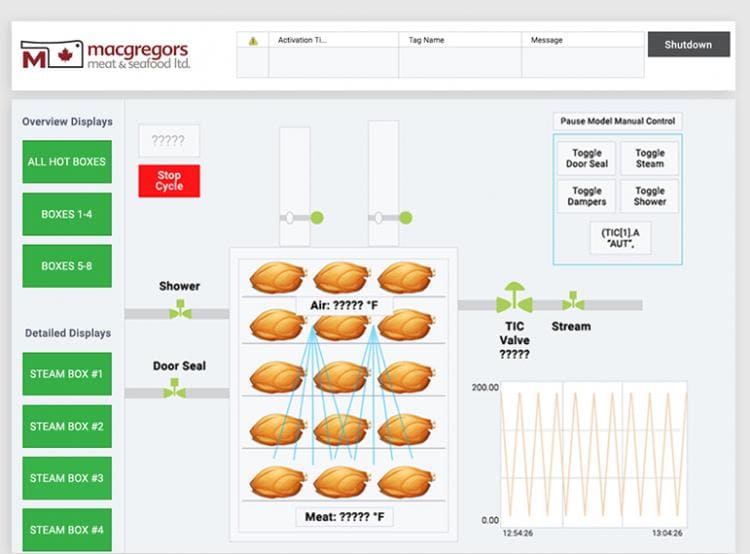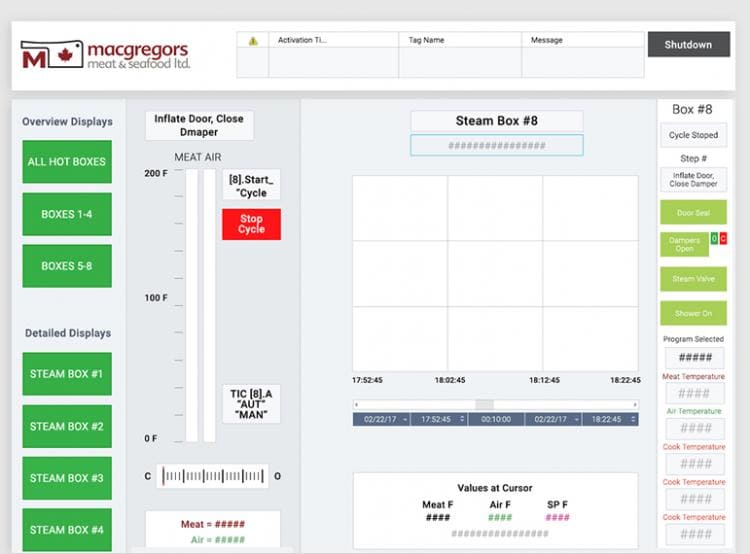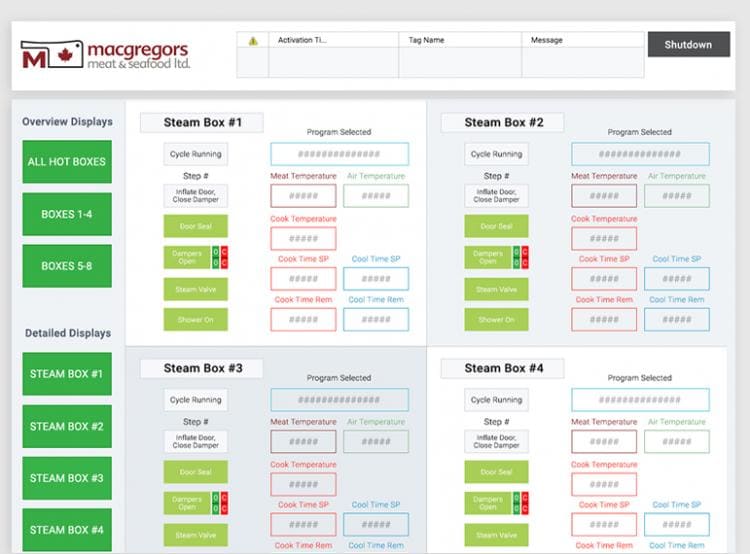 Type of Systems Used in Project
Electronics Control System
Easy management of data
Digitalization of manual equipment
Integrated control system for multiple stages
Some companies still utilize manually controlled equipment such as industrial ovens, grinders, and more. They face multiple issues due to the manual operation of these equipment and systems, including human error leading to bad batches, delays in production, and more problems. Upgrading the equipment can be very costly, so investing in new machinery isn't feasible.
Custom control systems were built to automate and coordinate manually controlled existing systems for clients. In each case, machinery was digitized with feedback control features to automatically adjust process execution based on electronic reports. A central computer interface was implemented to enable control of multiple machines and systems using a single terminal. Additionally, an automatic operational history recording system was built for specific clients which would generate performance reports and store them electronically. Based on requirements, clients could also program special custom processes with multiple stages for execution on different machines.
What customers say about us
Recent

Reviews
View all