our projects
North American Steel

North American Steel is a manufacturer and supplier of steel components to create industrial shelves and racks. It is one of the biggest manufacturers of these products in Canada and the USA, and supplies components, systems, and parts to various industries. It is dedicated to supplying businesses and warehouses of all sizes.
Key Features
Complex catalogue of parts, assemblies, and systems
Filtered paths leading from large-scale systems to individual components
Search filters with special categories
Complex "spiderweb" links between all categories and components
Breakdown of assemblies and systems into parts through steps
Online library of educational resources
Organization of part listings by order of assembly
Custom product selector
Online ordering system
The problem with North American Steel was that they lacked a comprehensive website for customers to browse through. Visitors were usually lost, not knowing what parts they needed, where to go to order these parts, and how to use the parts they ordered. There was no online order system, no quotation requests, and no way to understand how products worked together.
Schedule a consultation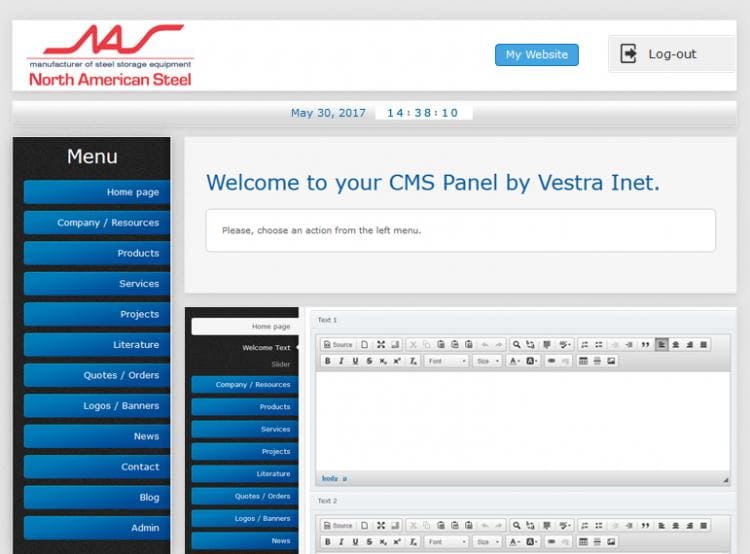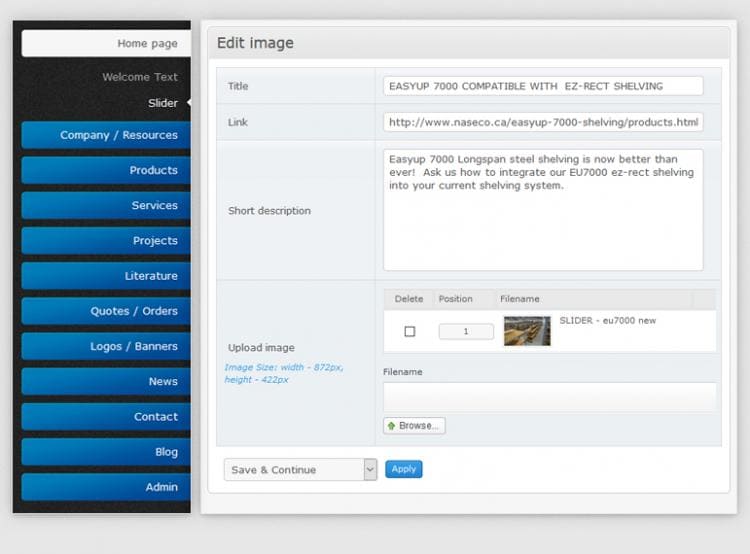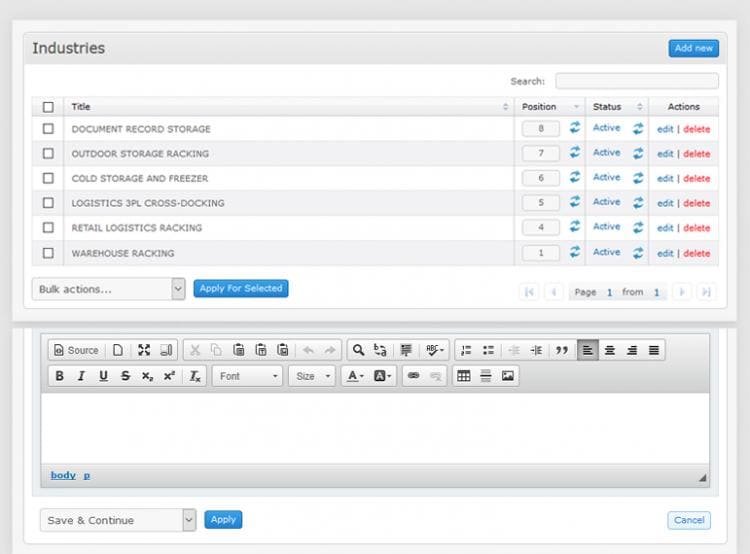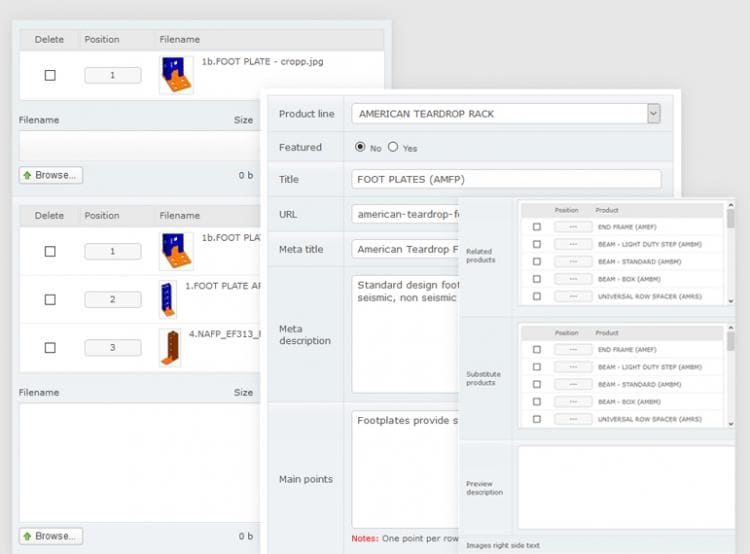 Type of Systems Used in Project
Online Ordering System
Live inventory updates
Custom price margins
Quantity discounts
Development and implementation of these online ordering systems leads to seamless end-to-end order placement that significantly improves the ease of the process. Additionally, the elimination of human involvement in the ordering process reduces staffing costs, eradicates the risk of human errors, and makes the ordering systems available 24/7. Special calculator integration also drastically boosts the speed with which large, complex orders are placed and processed. The automation of this system helps reduce supply chain complexity while allowing multi-stage customizations with ease.
What customers say about us
Recent

Reviews
View all