our projects
Vestra Calendar

Vestra Inet is a Toronto-based web design and business development company. It is one of the largest in Toronto, with operations that extend across the GTA. The company has some of the most high-profile clients in the region. It provides business and IT consulting for businesses throughout the region, doing so with the help of a network of professional telemarketers.
Key Features
Custom event calendar
Appointment scheduling system
Appointment status tracking
Telemarketer dashboards
Appointment calendar with interactive features
Custom scheduling for appointments and availability
Ability to track leads and appointments by their status
Real-time dashboards to monitor telemarketer performance
Custom notifications for appointment confirmation/cancellation
System remembers appointment history for each client
Vestra Inet needed a way for their telemarketers to schedule bookings with the consultants without experience clashes in scheduling. There needed to be smoother communication between the marketers and consultants for a better client experience. There also needed to be easy-to-use appointment tracking. The company also needed a way to track the performance of each of their active telemarketers over time.
Schedule a consultation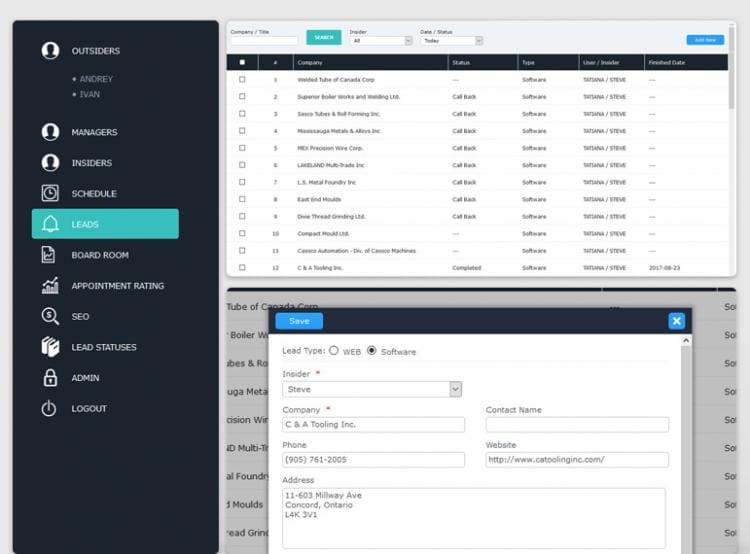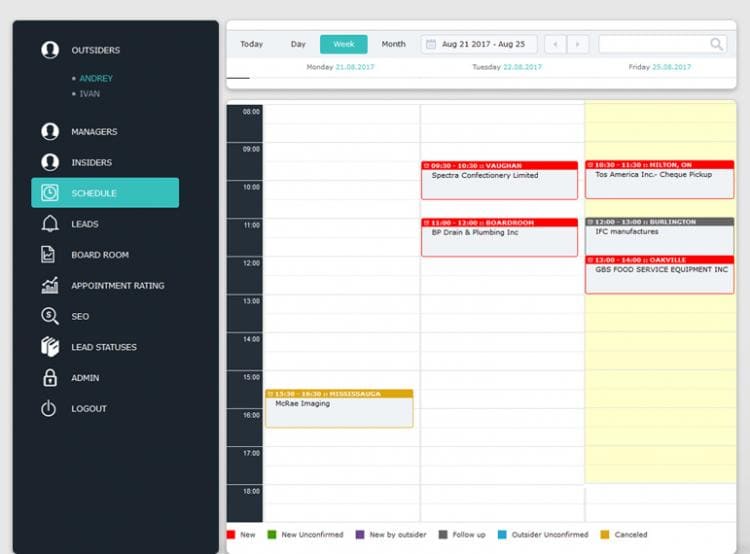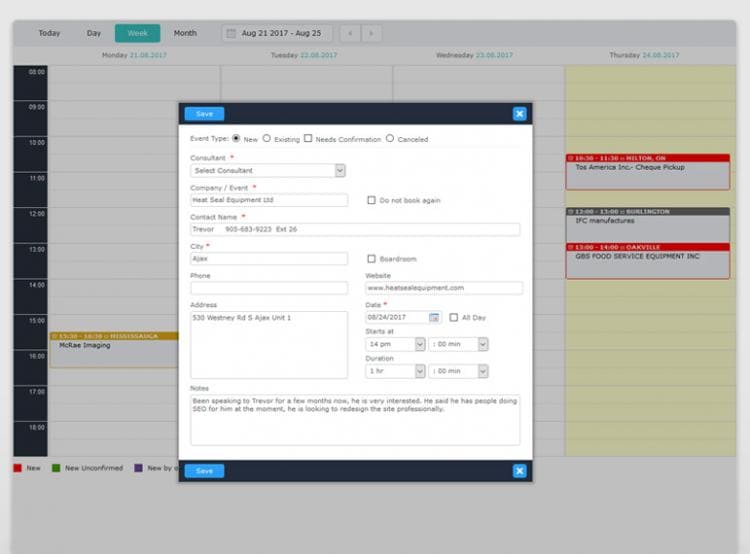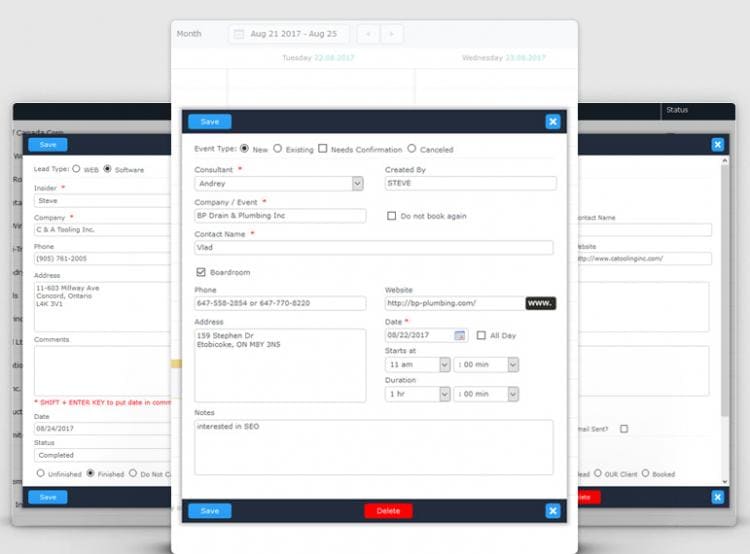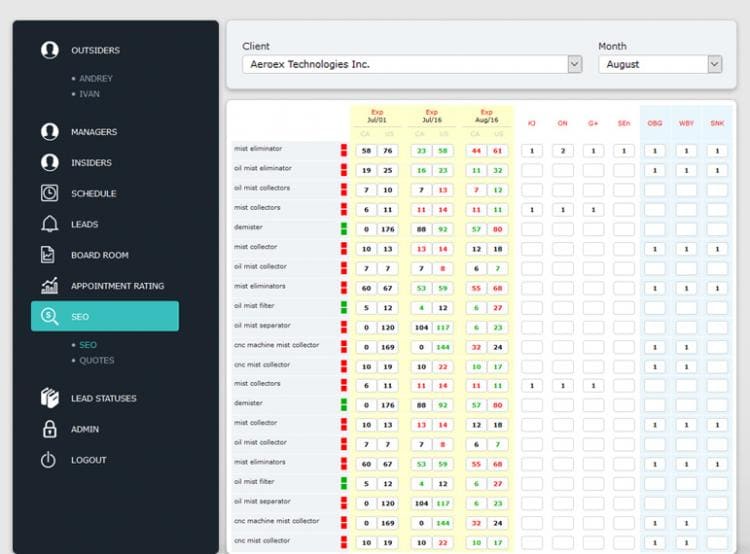 Type of Systems Used in Project
Appointment Management and Scheduling Software
Real-time automatic reminders
Schedule production control & equipment control
Enterprise-wide scheduling across multiple lines
Interactive calendars with custom features such as scheduling, notifications, and reminders significantly improve a company's organizational capabilities. For each client, unique features are programmed as per their specific needs. Implementation of automatic reminders helps improve the reliability of upcoming event notifications, leaving no room for human error. These systems can also be customized to allow multi-channel appointment scheduling. The smart automation of the system makes sure that there are no missed appointments or mismanagement of a schedule. Calendar and appointment management offers a streamlined booking system with robust reporting.
User Accounts and Logins
Dedicated login spaces
Allow and prevent access
Brings multiple systems together
User accounts grant controllable access to specific features within a system. Dedicated login spaces for various user types included multiple specialized features to meet specific requirements. Access control features permitted accounts with administrative access to limit users to specific information and resources within these spaces. Additionally, unique data such as resources, items, products, offers, and dedicated pricing information could be displayed within accounts.
What customers say about us
Recent

Reviews
View all