our projects
Walters Inc.

Walters Inc. is a structural steel fabricator and construction contractor with a reach across North America. Known for their custom capabilities and in-house fabrication, Walters is a full-service provider. Their range of services includes design, engineering, project management, finishing, delivery, and complete support after installation is complete.
Key Features
Intranet
Cross-department communication
Internal announcements
Documentation sharing
Advanced access control
Online forms and dashboards
Full internal network (intranet) communicating with all departments
Production management system with project, document and resource sharing
Digital coordination of relevant project documentation from various departments
Internal announcements with visual display broadcasting company-wide
Live updates to project status on dashboards and announcement boards
Vacation request forms available online with other forms and documentation
Online surveys to gauge employee satisfaction in each department
Access to specific resources based on management position and department
Complete directory of employees with contact information and schedules
Manual paper flow and announcements within the company led to delays in production, internal miscommunication, and overall dissatisfaction. Complex projects required the manual input of 24 departments, leading to errors and delays. Additionally, the security of confidential project information was at risk due to a lack of access control based on departments or management level. Methods of gauging employee satisfaction within the company were nonexistent.
Schedule a consultation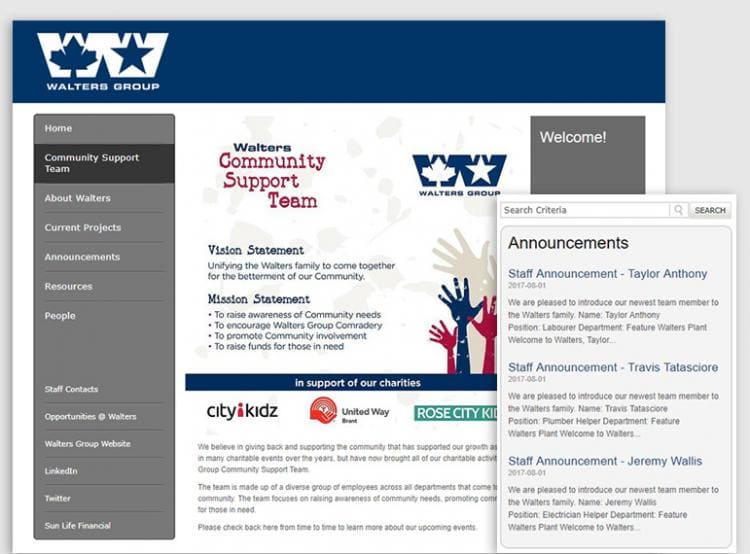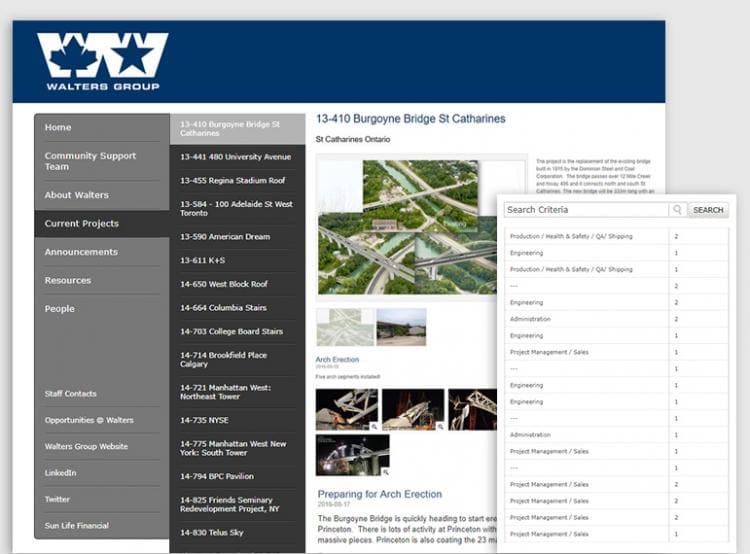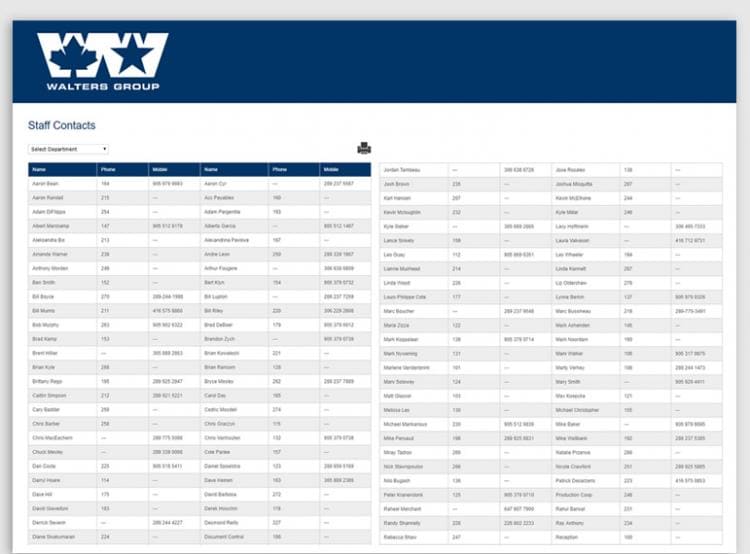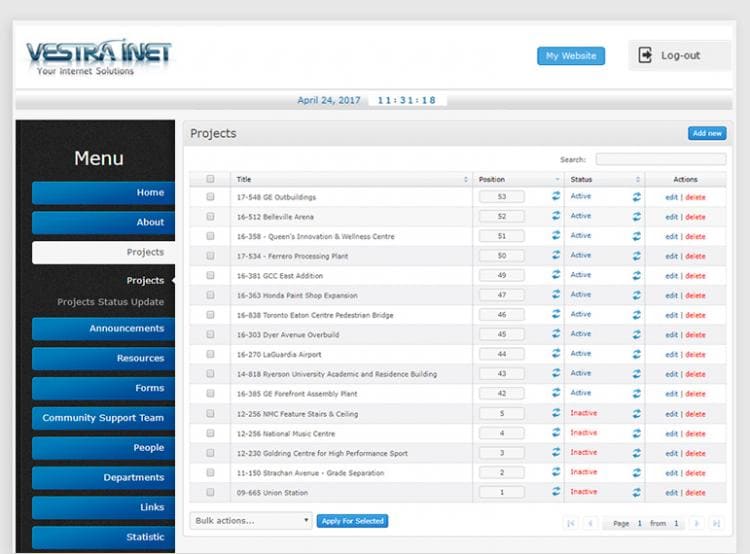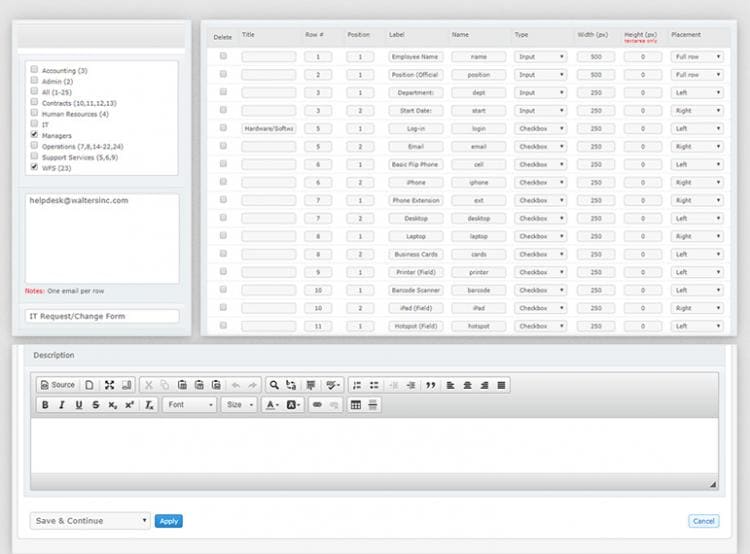 Type of Systems Used in Project
Automated Mailing System
Scheduling
Custom notifications
Internal broadcast systems
Automated mailing systems improve the efficiency of communications between clients, customers and employees. Clients could automatically send quotes, promotions and more to individual customers or groups. Scheduling functionality improved organizational capabilities in large customer databases. Custom notifications informed various parties of upcoming events and promotions.
In addition to the mailing systems, internal communications were made more effective through the design of internal broadcast systems which displayed announcements and information company-wide using audiovisual technology. These systems could be used for production management, employee communication and more.
User Accounts and Logins
Dedicated login spaces
Allow and prevent access
Brings multiple systems together
User accounts grant controllable access to specific features within a system. Dedicated login spaces for various user types included multiple specialized features to meet specific requirements. Access control features permitted accounts with administrative access to limit users to specific information and resources within these spaces. Additionally, unique data such as resources, items, products, offers, and dedicated pricing information could be displayed within accounts.
What customers say about us
Recent

Reviews
View all